Many issues can arise when parking facilities don't utilize a system that optimizes daily operations. Traffic in lanes gets backed up, online reviews are posted, and the gate is vended more often. A quality system, like our 24/7 on-demand assistance, will not only benefit your staff, but if you align your priorities with operations, you will consistently deliver a satisfactory customer experience.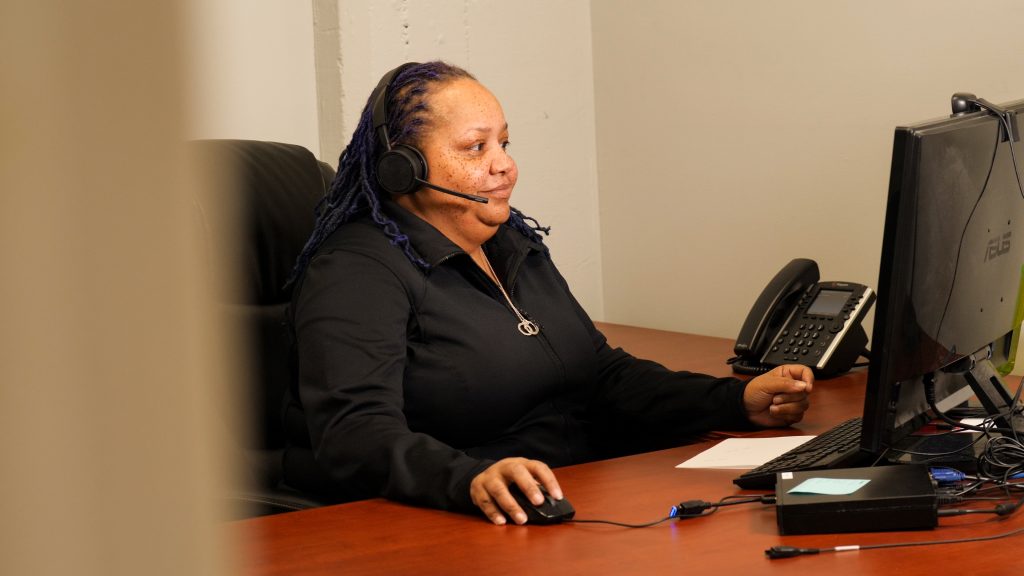 Not utilizing our solution could cause damaging actions to occur, whether from parkers or staff. Your employees have other, high-priority tasks to focus on that answering intercom calls, which may lead to more gate vends, or annoyance with parkers when they receive help calls. Parkers can also cause issues by breaking gates or constantly asking the gate to be vended. Overall, these actions can cause a significant loss of revenue.
That's why we provide your parking patrons with fast and friendly service to get them on their way as quickly as possible, while ensuring your revenue. Our solution enables you to focus your time and energy where it matters most—on managing your parking operation—while we take care of the rest. 
Our team of highly trained customer representatives is available 24/7 to help your parking patrons at the push of a button with live video assistance. We use live video and audio interactions to provide personalized solutions, and we also monitor and record all calls to ensure quality and hold our representatives accountable. By tracking and measuring results, we can continually deliver quality service and improve customer satisfaction.
Our solution can change how you approach customer service and help optimize your business to achieve your business goals.
Read more to learn what can happen by not utilizing the Parker Technology solution.
Traffic in Lanes
When a parker hits the call button, it halts traffic in the lane. Other parkers must wait until the car ahead resolves the issue. If the help call isn't answered quickly or at all, it can cause frustration to rise. Let's face it. No one wants to wait in a long line when they have somewhere to be. With us, help calls are answered in an average of 11 seconds and a resolution in under a minute. Our CSRs handle issues efficiently and effectively and find resolutions based on your business rules. If you don't respond quickly, your parkers may have a bad experience and be less likely to return. Learn more in this video.
Online Reviews
In recent years, we have seen an increase in the importance of online reviews. Customers are turning more and more to reviews about the products and services they use. They want to ensure they are going to have a good experience. Not having a dedicated staff for handling help calls causes bad experiences to occur and potentially for those experiences to be documented in online reviews. If a parker has to wait a significant time for a resolution, or they can't find the help they need, there is a high chance they will leave a bad review. However, with us, we ensure that your parkers are taken care of and help reduce the likelihood of bad reviews. Depending on their experience, parkers may leave good reviews and boost your rating. Learn more in this video.
Text-to-Pay
Another issue seen in parking operations is parkers not having a payment method. Whether they forget their wallet, didn't realize they had to pay, or only have cash, they can't pay. This can be a sticky situation and a challenging issue to resolve. If you don't have another way to make a payment besides credit card readers, you could be missing out on a decent chunk of revenue. Our Text-to-Pay option allows parkers to pay from their phone using a secure PayPal link to quickly get back on their way. Without multiple options to pay, you may find yourself vending the gate more often and losing revenue. Learn more in this video.
Our Solution, Your Success
At Parker Technology, our 24/7 call center team is comprised of bright, highly motivated customer service representatives and service technicians who work together to provide an exemplary solution that enhances the customer experience for your city. We provide flexible services and solutions that can meet your unique needs. Let us help you, so you can focus on other more important tasks.
Contact us today for more information to learn how our solution can fit your needs! Also, go back and read Part 1 of this blog series here.