Parker Technology helps the City of Bethlehem Parking Services deliver on its promise to provide its guests with efficient, friendly customer service through technology advancement, allowing two-way communication assistance, integration with existing PARCS equipment, powerful reporting, and superior customer service.
A Need to Enhance the Customer Experience
The mission of the Bethlehem Parking Authority is to support the growth and development by efficiently managing and administrating parking resources that contribute to a safe, accessible, and sustainable community. To fulfill this mission, Steve Fernstrom, Executive Director of Parking for the City of Bethlehem, has chosen to invest in new parking technology.
Bethlehem Parking Authority started this journey a couple of years ago by exploring feature add-ons and technology advancement. At the time, they had an antiquated PARCS system that needed to be updated to adequately assist parkers. The Parking Authority noticed that their technology was lacking in several areas was causing an increase in issues.
One area Steve identified, was the lack of face-to-face interaction at the kiosk when a parker needed assistance. When parkers pressed the help button, the call was transferred to an office phone, or the manager's cell phone. The manager could be at a different location, meaning that the phone service could be inadequate. They also had no way to digitally record each call.
"We would keep an old school, manual log, which was really cumbersome. So, we're going to be adding efficiency when we do track, and we'll dive into the data on those calls," Fernstrom said.
The Parking Authority decided to update their technology because they are obliged to provide their guests with efficient, friendly customer service, especially by providing more help at the gate. To fulfill this obligation, they began by partnering with FLASH to update their equipment and system. With the new technology, they had access to parking mobile apps, text-to-pay and scan-to-pay. Even though the number of help calls reduced, they still knew that they needed to enhance their customer service. 
Enter The Parker Technology Solution
The City of Bethlehem knew they needed to optimize their customer service to meet their customer's needs. They see many types of visitors (residents, transients, commuters, etc.), each with unique problems. Therefore, Steve decided it was important to have 24/7 customer service at their parking facilities.
"We have an obligation to provide our guests with an efficient customer parking experience, and Parker can really help us with that."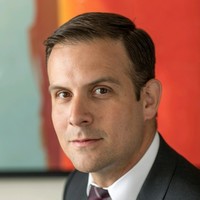 Steve Fernstrom
Executive Director of Parking for the City of Bethlehem
Implementing the Parker Technology Solution not only allows them to have 24/7 customer service but also provides call data. The Parking Authority can now dig into their call data to identify what their largest issues are and produce resolutions. Steve explained that they are a data-driven organization and are looking forward to using their call data to continue to make improvements.
"We're totally data-driven here, which is the genesis behind getting FLASH. And a lot of the other improvements we've made here are all data. That helps hone our operations. We're not flying blind," Fernstrom said.
Looking Ahead
The Parker Technology Solution has allowed The Bethlehem Parking Authority to enhance its customer service and continue to support the growth and development of the city. They have been live for almost a month and are looking forward to seeing how the technology helps their operations.
If you'd like to learn more about how we can help you enhance your customer service, please visit our solution page or contact us for more details.