Here at Parker Technology, we understand that technology isn't perfect—and it's typically because it lacks that personal touch—which is why we believe in elevating the customer experience and troubleshooting problems by providing personal, on-demand assistance. Think of us like your troubleshooting partner. You operate the garage, we provide the customer service solution.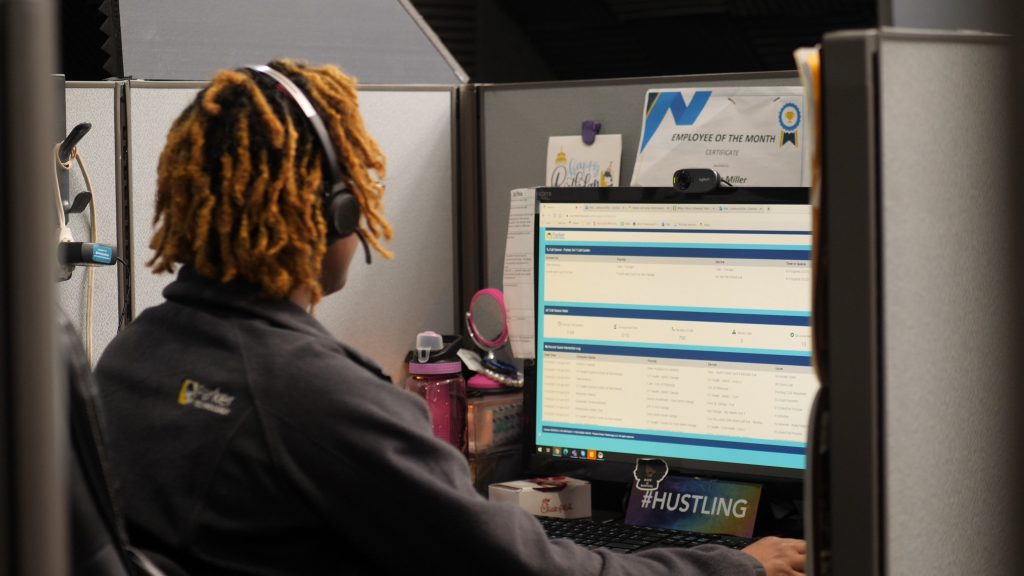 How Our Solution Solves Problems
Running a parking facility is no easy feat, especially when it comes to keeping your customers satisfied. That's why we've developed a system that allows us to partner with existing parking facilities to elevate the experience and ensure no problem goes unsolved. We can help make your operation more efficient by answering your parking-related intercom help calls and solving problems in the lane in a timely manner.
To accomplish this, we first take care of the immediate need, by providing on-demand assistance to your parking patrons. Then, we help you utilize data through our software platform to solve any deeper, underlying issues.
Meeting the Immediate Need
Parker Technology is the first line of defense in your parking facilities. When there is an issue, our team of customer service representatives is at the ready to handle intercom calls in real-time. Our goal is to provide fast and friendly solutions for your customers, according to your business rules. Operational excellence is our middle name.
We can assist your parking patrons by:
Talking them through the issues they are facing step-by-step
Guiding them through how to use the machine properly
Helping them follow your facility procedures and guidelines
No two facilities are the same, and we pride ourselves on delivering excellent service that meets your business' individual needs and standards. As an example, if customer service is your top priority, we can provide a lighter touch, with simple and effective troubleshooting, and then collect info and vend to keep wait times short. In contrast, for high-ticket, lower volume garages, we can spend more time turning over every pebble to ensure all revenue is captured.
Leveraging Data to Increase Efficiencies
Data analytics is an incredibly useful tool for better understanding operations and identifying inefficiencies to make improvements. With our software platform, you can collect and analyze data to dive deeper into your business and identify opportunities for improvement. Furthermore, we can help you identify recurring issues and give you the data you need to solve them and stop them from happening going forward.
Some common issues we have helped other facilities identify and troubleshoot include:
Signage that is confusing to customers
Problems with new features on a machine
Maintenance issues with components
Habitual parking patron offenders
Networking issues
By leveraging data through our software, you can get an overall picture of your calls and identify the most common issues and complaints, which in turn helps you pinpoint the areas that are most in need of attention.
Quick & Easy Service with a Human Touch
At Parker Technology, we believe in empowering parking operators to troubleshoot and handle exceptions on their terms. With our flexible solution, you can ensure you continue delivering quality service to customers, while still turning a profit, without needing to staff a call center 24/7.
Quality, on-demand, personalized solutions are our number one priority. When your customers are satisfied, so are you. Exceptional service goes a long way towards improving customer experiences and maximizing your growth and profits. By focusing on delivering a quality product and service each and every time, our solution enables your success.
Contact us today for more information on how our solution can fit your needs, or download the free Troubleshooting Guide here.