Is your business digitally transforming? The process of digital transformation integrates technology into every aspect of a business, making innovation an ongoing top priority as time goes by and the company continues to grow.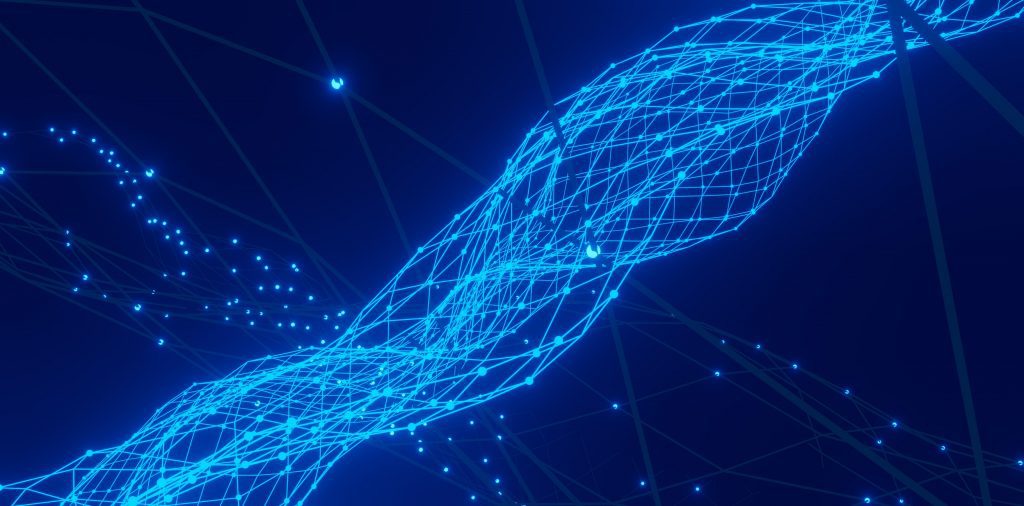 Global spending data shows businesses spent $1.3 billion on digital transformation last year and expect to spend at least 10% more in the coming year. As companies invest in their digital transformations, they often reach out to other partners with similar visions.
We see this trend in parking every day. Hotels, restaurants, entertainment venues, city governments, and many other types of organizations are embracing transformation and turning to technology partners for help providing excellent customer service.
These partnerships help companies adjust their mindsets, advance their missions, and adapt to evolving market conditions. Here's a look at what's new in the digital parking market, including how parking innovations improve customer experience.
What's New in Digital Parking?
Today's drivers expect their parking experiences to be just as smooth as all the other digital experiences in their lives. Drivers want to find parking spots easily, pay quickly, and go on with their day without hiccups to slow them down.
Some of the biggest changes in modern parking involve streamlining how people locate and secure their parking spaces. New technology makes the process easier and more user-friendly than ever.
Reservation apps hold spots for convenient parking, and mobile payment options ensure fast and secure payment. License plate recognition (LPR) technology creates virtual permits that allow access based on the vehicle's license plate.
QR codes can also be incorporated for easy check-ins and check-outs. For example, we utilize QR codes in our Mobile Endpoint functionality, which allows access to a customer service agent when there are no intercoms.
What if someone needs extra help? Virtual assistant services connect parkers to live assistants through their phones, helping answer questions and resolve any concerns they might have. It's common for people to feel confused or disoriented in large parking garages, for example, so they can reach out to a virtual assistant. Hearing a human voice on the other end of the line is reassuring and can help resolve their dilemma smoothly.
Top Priority: Adapt to the Customer
The customer's preferences and needs should always be at the forefront of parking technology and innovation. Research shows most companies are just one bad interaction away from alienating 30% of their customers.
Every new parking interaction is an opportunity to delight customers and help them feel they've made the right choice by selecting your company. The technology should support them in their parking experience, anticipating their needs and allowing them to park easily regardless of their level of tech knowledge.
It's also essential to meet people where they are in terms of where they spend their time. The average person spends 147 minutes on social media every day, an amount that's been growing for years and is expected to continue rising.
When it's time to find parking, these same socially-connected users search for digital parking options. They strongly prefer using mobile apps and mobile ticketing platforms to make shopping and entertainment choices. Their next step is to secure parking via the same digital format.
At all points in this process, there should be an emphasis on technological accessibility. The goal is to eliminate friction and encourage as much public participation as possible. Accessibility makes technology useful and usable for people of all abilities.
Boost Customer Satisfaction Through Technology
In 2017, a widely reported study found that the average driver spent 17 hours per year searching for parking spots. Since then, new parking technology has made major strides in reducing the time-wasting activities involved with parking.
Has your company adopted the latest parking technology? How well are parking experiences tailored to your target audience? Are you providing outstanding parking as part of your excellent customer service?
Take a step back and examine whether your company is covering all of its bases with parking. Here are some points to consider.
Is your parking easy to find and access?
Does it have clear signs and markings?
Do you use technology that makes parking easier or is it making it more difficult?
Are you providing parking customer service that assists customers in moments of need?
Can your customers choose among convenient payment methods?
What happens when a parking issue arises?
Depending on the type of business, there could be additional considerations for parking. Determine whether your customers typically carry cash, their level of technological literacy, and how important it is to them to have a high level of parking lot security.
A healthcare company that serves older people may need to provide a flat parking lot that's well-lit, includes plenty of handrails, and virtual assistants for guests who have trouble parking. These visitors likely have a low comfort with advanced technology and could need extra help at key moments during their visits.
Above all else, always try to understand your parking situation from a customer's point of view. Providing excellent parking goes hand-in-hand with providing excellent customer service.
We Evolve With You + Your Customers
At Parker Technology, we understand that technology is an ever-changing part of our world. Our goal is to partner with businesses during digital transformations to deliver outstanding parking experiences.
We were founded on the human-centric principle that people need people, which continues to be true as technology evolves. To learn more about our superior solution, customer-focused services, and world-class parking support, please contact us.