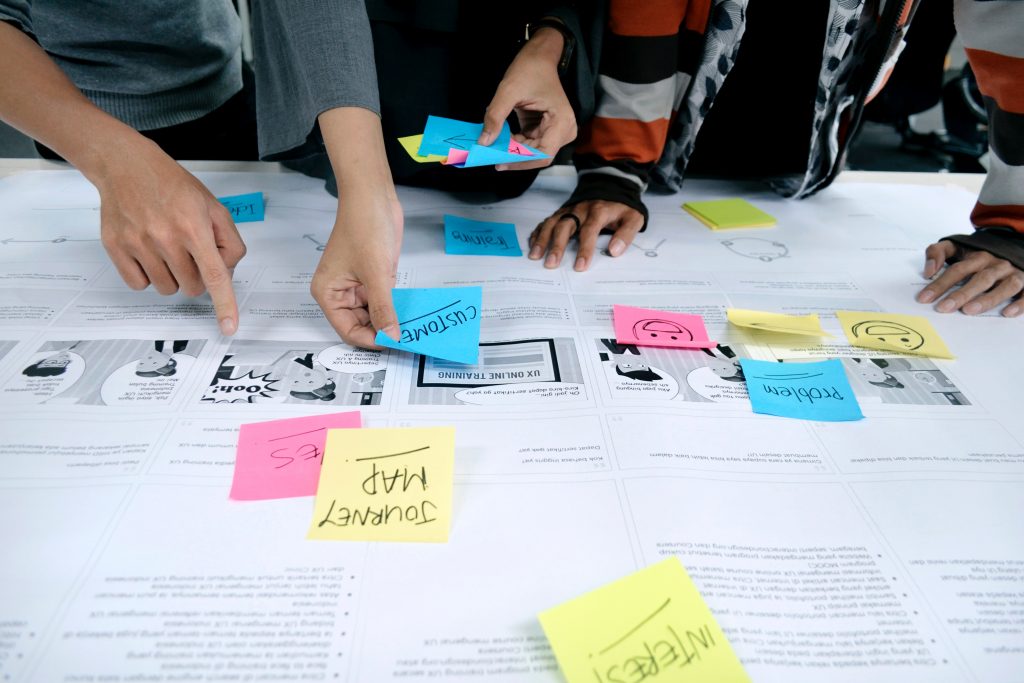 It's exciting to think about how technology is reshaping the customer service experience. There's no longer a need to wait hours or days to get answers to your questions. Help is always right at your fingertips.
Customer service representatives can connect with you anywhere and help you accomplish the things you need to do. In the parking technology industry, this means it's simple to get instant help with parking questions, promotional discounts, safety concerns, and much more. Overall, it's a more secure and satisfying process.
This positive experience is extremely important to customers and parking companies alike. Research shows that 90% of customers make buying decisions based on their perceptions of customer service. When a customer service experience rates excellent, 78% of customers become repeat customers.
At Parker Technology, we work at the forefront of technological innovation to support customer service. Below are six emerging trends in the industry that are improving parking customers' experiences.
1. Making Human-to-Human Connections
It might seem that robots are taking over the world. Every day, there are more chatbots and self-checkout stations. However, human customer service support is still on the rise among the world's most customer-focused companies.
It's easier than ever to connect two people for a live conversation. Just before the COVID-19 crisis, artificial intelligence (AI) assistance in customer service teams was predicted to rise by 143%. Now experts say the increase has happened even faster due to the impact of remote customer service during the pandemic.
Today, customers will accept interacting with bots for simple issues, but 54% get frustrated when they can't reach a human immediately. This leads to our next point about making instant human connections for extra support.
2. Self-Service Until Frustration Arises
Some parking customers prefer a 100% self-service model where they never have to interact with a human during the entire process. The best tech in the parking marketplace embraces these customers' needs and provides a streamlined self-service experience.
Of course, it isn't that they never need human help. Research shows that even the most self-service-minded customers will seek human assistance when something goes wrong, like when there's a security concern, or they're pursuing a discount/reward.
A HubSpot study found that when customers face frustrations:
Two-thirds expect a full resolution within 10 minutes
33% experience their highest level of frustration by being put on hold
90% rate an immediate response as important or very important to their desire to continue doing business with the company
3. Multi-Channel Becomes Omnichannel Support
A decade ago, "multi-channel marketing" was a big buzzword in the tech world. A multi-channel approach encourages customers to encounter branded messages on several channels and platforms, enriching the experience.
Now multi-channel service has further evolved to become omnichannel service. Omnichannel support is a smooth and cohesive customer experience existing across all possible channels, platforms, devices, and locations.
Customers don't just prefer it. Research shows they expect it. In a world infused with millions of brands, customers need omnichannel messaging to make the proper visual and mental connections to keep choosing the brands they prefer.
4. Remote-to-Remote Connectivity
Technology supports many other stakeholders beyond parking customers. For example, the tech also supports connectivity for parking employees.
Customer service reps used to be confined to large call centers. Today, technology makes it possible for customer service workers to be productive anywhere. CSRs can now work remotely from home and provide the same superior level of customer support they've always provided.
5. Chatbots and AI are Welcome
About 69% of customers view chatbots as acceptable for answering their basic questions about products and services. People are becoming more comfortable with AI, and it's increasingly a welcome presence in our lives.
In fact, a consumer study found that 1 in 5 Gen Z consumers prefer a chatbot over all other forms of communication. By contrast, just 4% of the Boomer generation feels the same way. As time passes, an increasing proportion of parking customers will embrace AI.
6. Increased Customer Service Empathy
Finally, let's look toward the future. What separates the successful businesses of tomorrow from their less successful competitors?
A significant factor will be empathy. In an increasingly faceless and commoditized world, seeing a sympathetic face or hearing an empathetic voice can make all the difference.
To put it another way, customers want to know you care. That's why Parker Technology was founded on the principle that people need people. At its core, technology is merely a means of connecting people and empowering them.
We're dedicated to providing an above-and-beyond customer service experience every time, for everyone. To learn more about our products, services, and outstanding customer support, please visit our solution page or contact us to start a conversation.