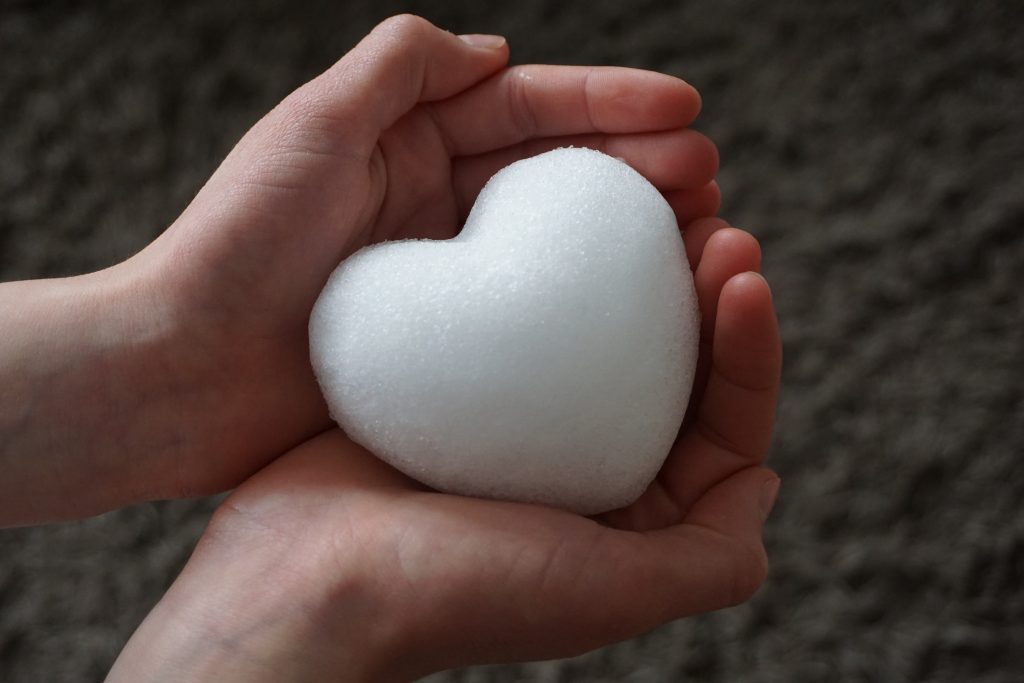 At Parker Technology, we teach our staff to embrace our core values each and every day because we believe that empowering our employees to be great and do great things leads to superior customer experiences. One of our most cherished core values is Servant's Heart.
Our automated parking solution is based on the premise of helping parking managers better aid their customers. Thus, we strive to embrace this compassionate helping spirit every day by embodying a servant's heart.
Here at Parker Technology, this is done by promoting equity and equality, showing authentic concern, using active listening, and offering friendly assistance when needed. However, there are numerous other ways a person, team, or an entire company can embody a servant's heart.
What Does it Mean to Embody a Servant's Heart?
Everyone, no matter their position within a company, has the opportunity and the ability to embrace and embody a servant's heart each day. But what does this mean exactly?
Embodying a servant's heart can look different from one person or company to the next, but we believe the main components include the following:
Empathy and compassion: Having empathy and understanding for another person's situation, whether they are a colleague, employee, or a customer, is essential. You never know what is going on in another person's life or head, and there are almost always two sides to every story or situation. So taking the time to consider someone else's perspective and having empathy for their situation, even if it is vastly different from yours, can make a significant difference.
Genuine interest in the well-being and growth of those around you: It is essential to not just feign interest for the sake of being nice, but to develop a genuine interest in the well-being of those around you. There is a difference between being nice because it is the right thing to do and being nice because you genuinely care about others. This is a major part of embodying a servant's heart, as it shows that you are not just aware of your own needs, but of the needs of others as well. This can be done by offering to help even if it is "not your job" or your responsibility, being willing to swap shifts with a co-worker when they need a day off, and actively reaching out to new employees to ensure they feel welcomed and are comfortable. It is also about always attempting to create a warm and welcoming environment by smiling at others, showing interest in their lives, and asking them how they are doing.
Willing to lend a helping hand: Always be willing to help—this is another key component of embracing a servant's heart. It is easy for us to get wrapped up in our own problems and work responsibilities, but it is important to remember that it takes more than one person to make things happen. Being helpful, even if you don't know the person, can go a long way. And if someone needs help, it shouldn't matter how you feel about them—just help them. Lending a helping hand can make a huge difference in someone's day.
Why the Servant's Heart Value is Crucial in Parking
As a whole, most businesses share a common goal—to ensure stability and an income. And the parking industry is no different. We all want to succeed and have what we need to get what we want out of life. And though this often leads to a self-centered mentality, to truly succeed, you must be willing to help others. More specifically, you must be willing to take care of your customers.
In parking, to take care of your customers, you must take care of the queue. In other words, you need to have staff at the ready to pick up customer calls when they are in need. When you don't have someone ready to pick up the call, the customer gets let down, and the stability of your business will falter.
One of the most difficult aspects of automated parking is the inability to know exactly when calls will enter the queue. You can trend the data and plan shifts accordingly based on past volumes, but you still never know when a call will come in. This is what makes operating with a servant's heart so important.
If your staff are always willing to help out, always willing to be there and do what they are committed to doing—even if it's not their job necessarily—you can create a more reliable system. You create a community of support that keeps your staff happy and healthy and your customers satisfied.
When all is said and done, the statement "actions speak louder than words" is where the rubber meets the road. The intent is appreciated, but a true servant's heart puts words into action. Don't just tell your staff or your customers that you're there for them and that you care—you need to show them that you care and are there to help.
It's also important to recognize when someone is doing a good job. If co-workers or leaders within the company are supporting you with a servant's heart, let them know. Everyone appreciates having their hard work recognized. And if you don't feel the support of a servant's heart, offer helpful feedback through open communication to ensure things improve going forward.
We can't improve if we aren't willing to talk about when things are working and when they aren't.
Putting Values Into Practice
At Parker, we understand the importance of following through on our core values. You can rest assured that everyone on the Parker Team is continuously working hard to embody a servant's heart, and we are always ready and willing to improve by listening to feedback. If there are things we can do better, we want to know.
We believe that by embracing our core values at all times, while also recognizing that there is still room for improvement, we can create an environment that is healthy and supportive, which in turn allows us to create better experiences for our customers.
Check out our solution to learn more about how we enhance the customer experience. Also, in case you missed it, here's the first post in this series: Core Value #1: Honesty & Integrity.