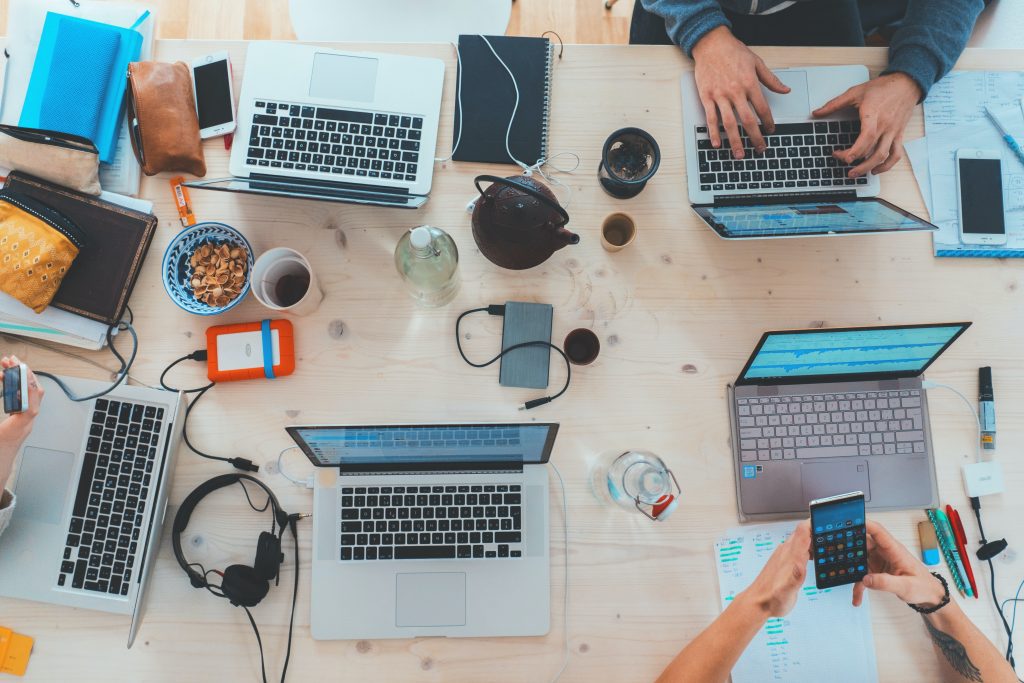 We live in a tech-infused world where the solution to every problem seems to lie in technology. But humans still need humans. Sometimes you just want to hear a voice of sympathy who's happy to help.
When someone is confused or frustrated, they want immediate assistance with bringing the issue to a successful conclusion. Some form of technology will probably still serve as the solution to the issue, but the situation calls for a personal touch.
Here's how technology enhances the customer experience when you have the right troubleshooting partner standing by to help.
Meeting Expectations
If someone asked you for a 5-dollar bill, would you be able to produce one? Chances are that the answer is no. Only 16% of Millenials report always carrying cash. Offering card and even app-based payment options are not only convenient, but they have become expected. Commonly when you purchase tickets to a concert or sporting event, you also secure your parking. Removing the stress of frantically searching for a parking spot to make it to your seat in time for kick-off, not only satisfies customers, but also keeps them coming back to your facility.
Better Results with Fewer Employees
Utilizing technology in your parking facility makes the experience smoother for everyone involved. Entering and exiting with app-based access or tag readers eliminates the need for employees stationed throughout the facility. This allows your employees to take impactful customer service positions and help patrons when needed.
Centralized Features + Amenities
Today's best parking technology allows users to access its features from a single, centralized location. Whether from an app on their phone, a parking kiosk, or both, the experience always feels clear and simple.
It's easy to find parking locations and spaces
Fees are easy to understand
Access is streamlined with easy in/out steps
Any relevant valet and hotel-related procedures are built into the process
Extras, like promotional discounts and loyalty programs, are seamlessly integrated
In addition, safety and security features should be thoroughly incorporated into the technology. The platform should use the latest security features working to preserve privacy and prevent data risks. Parking safety features should be front-and-center for users' personal safety.
Enhanced Access + Accessibility
Today's best parking technology doesn't just provide access. It's also accessible. What does this mean?
Technological accessibility involves ensuring technology is fully usable and useful for people with a wide range of abilities and disabilities. When technology has built-in accessibility, it's flexible enough for each person to use it in the way that's best for them.
In a practical sense, this means parking technology should incorporate features and options that make it adaptable, intuitive, and user-friendly. Here are some examples:
Apps and interfaces use clear, easy-to-read layouts, fonts, and words
It's possible to respond to digital prompts in various ways
Features are adjustable
There's an option to request human help
Fast + Friendly Human Help
Parker Technology assists parking customers in crucial moments when they're trying to use parking technology, but something goes wrong. They might misunderstand the technology, feel confused about where they're going, or have a safety concern late at night in a parking lot.
When someone needs immediate assistance, a warm human voice is there to help them problem-solve their way through any issue. Parking patron assistance includes:
Step-by-step guidance
Troubleshooting for tech issues
Instructions on using machines properly
Explanation of facility procedures and guidelines
Identification of signs and waypoints for navigation
Individualized assistance based on the person's location, abilities, etc.
With Parker Technology, wait times are minimized and help is maximized. This is a win-win for parking patrons and facilities because each can focus on other tasks and rely on their parking to go smoothly. Facilities, like hotels, entertainment venues, and businesses, also gain the benefits of reduced need for in-house parking staff and better use of on-site resources.
Parker Technology was founded on the human-centric principle that people need people. To learn more about our products, services, and strong customer support, please contact us.