People might not give a lot of thought to parking — that is, until something goes wrong. When problems come up, there's often no one to turn to and nowhere to get help. Sound familiar?
Parking facilities have become nearly universally automated, with technology aiming to streamline the parking process, eliminating any human interaction. But sometimes, things go wrong. Parking patrons might get confused by the panoply of pushbuttons. The gate might not lift. Parking tickets get lost.
That's where Parker Technology comes in.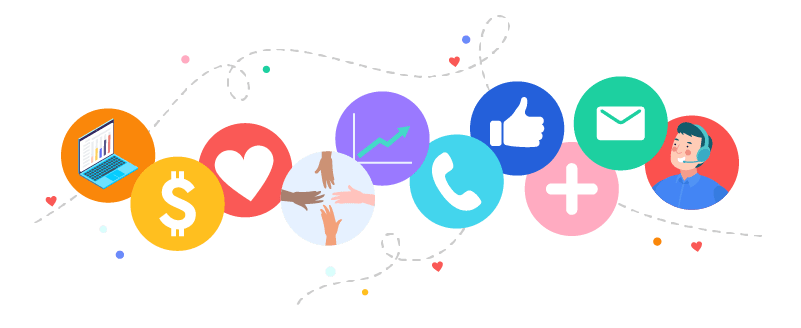 The Parker Technology solution offers a robust customer service platform, providing on-demand virtual ambassadors (the human kind, not robots!) in every lane to walk patrons through any questions and get problems resolved quickly. No one wants to be stuck holding up the exit line or be caught in a parking traffic jam.
Parker Technology does more than help frazzled customers. Companies using our solution also experience revenue increases and better data insights. Really, everyone benefits. Let's break down some of the perks.
Collect More Revenue
Parker Technology's representatives work to quickly guide parking patrons through to a successful transaction, helping them to pay and get on their way. Plus, your team won't have to answer intercom calls or go out and assist parkers. By freeing up employees' time and augmenting efficiency, revenue can rise. Further, if we complete just one successful transaction a day, we pay for ourselves. Check out one of our newest ways of collecting payment: Text-to-Pay.
Improve the Customer Experience
When parking patrons call for help, we're there for them! That is our fundamental role. Parking facilities all serve a similar purpose, but we know that all have their specific needs and priorities. Our software puts the information that customer service representatives need right at their fingertips so that we can handle calls all in accordance with your business rules and branding.
Maximize Resources
Employees who manage parking facilities have priorities and tasks to complete outside of answering customer calls and walking them through parking procedures. So, let us handle that part. Since Parker Technology supports 24/7 call center services, we can assist customers for a fraction of the cost of hiring overnight or after-hours employees.
Get Data Insights
We aim to be transparent at Parker Technology, and that includes digging into the details of the services that we provide for you and your customers. You will be able to access call recordings and real-time call performance data, including call volume, duration, issues, resolutions, and more. These metrics can provide insight into how to improve inefficiencies and solve recurring problems. Data can help prevent problems and smooth out the customer experience, so we'll help you to leverage it!
Rest-Assured with Our Quality Guarantee
Once Parker Technology begins working with you to revamp your parking facility's customer experience services, we don't become some set-it-and-forget-it service. Actually, we screen hundreds of calls each week to ensure that each one is handled professionally and according to our clients' preferences and service requirements. You can always review calls and notes online, too. On average, we answer calls in 11 seconds and resolve issues in less than 60 seconds.
Who We've Helped
Parker Technology's services have been deployed to university campuses, municipal parking facilities, hospitals, airports, private lots and parking garages.
No job is too big! We've even helped parking guests in Eskenazi Hospital's 2,700-car, six-level garage have a smoother parking experience. Based in Central Indiana, Eskenazi Health supports a major medical center. It needs customers, visitors, and other people to come and go without friction.
Additionally, our video service provides the human touch that parking patrons need to reduce stress and get quick, effective help, improving the experience for patients and visitors even while parking.
Ready to see what Parker Technology can do for your parking facility? We're here to help and answer questions. Contact us today!