Consistent and quality customer experiences are key to running a successful business. Each and every customer experience is important. In the age of digital media and online reviews, dismissing an outlier negative experience can quickly turn into a tarnished brand reputation. Just a couple of bad customer experiences can be amplified, damaging your brand and your bottom line.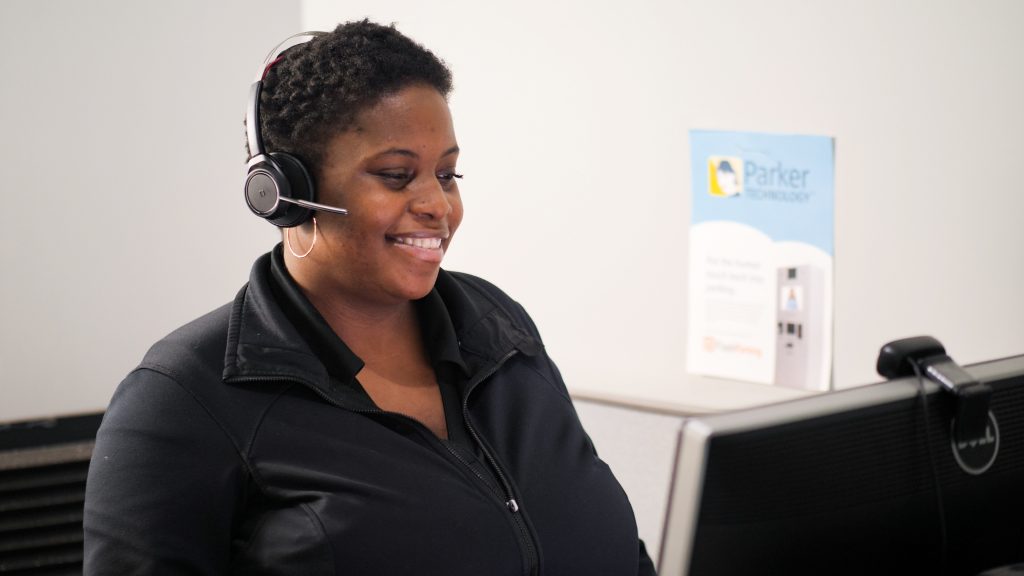 Parking services and operations can gain an edge over competitors and grow their business by consistently delivering superior customer experiences. Though location and price will always factor into the equation, an excellent customer experience can earn you repeat business and loyal customers.
4 Steps to Delivering a Consistently Excellent Customer Experience
Delivering a consistently excellent customer experience requires identifying where improvements can be made, building a well-thought-out plan, utilizing the right tools and systems to optimize your processes and tasks, and continually making changes and improvements over time.
1. Identify How Your Customer Experience Can Be Improved
Taking a look at your parking operation is an essential first step. Do some research to determine your target customers and their needs. Comparing what your system offers to what is in demand is an excellent way to identify areas that need improvement and gaps that need filling.
You can seek outside input through polls, customer reviews and surveys to help identify issues that might not be immediately apparent. Your entire organization must adopt a customer-first mindset to determine their needs and meet their demands.
2. Build a Customer-Centric Plan
To give your customers what they want, you have to put yourself in their shoes and look at things from their perspective. When you can think like them, you can craft the best solutions to meet their needs. Take a critical look at how your customers perceive your facilities, what their needs are, and how best to fulfill them.
Strive towards the inclusion of technology to support safety and communication within your facilities. For example, well-lit facilities with surveillance cameras and emergency communication systems will help customers feel more safe and comfortable. Not only will these improvements increase customer satisfaction, but they will also protect your facilities against legal recourse in the event of an incident.
3. Leverage Technology to Deliver a Personal Touch
Finding the balance between staff needed on-site and automating your processes is key to optimizing your operations and increasing your profits. Paying to have your facilities staffed by an attendant at all hours is costly. In contrast, utilizing an automated system to fill in the gaps when you can't have someone present can save you money.
This is where our patented two-way video intercom technology comes into play and can make all the difference. Having virtual ambassadors available at the push of a button in every lane or at every pay-on-foot device provides customers with a high level of service at a fraction of the cost. It also gives customers the illusion of independence and an interaction-free experience, with the help they need if and when they do.
4. Make Sustainable Improvements Over Time
Adopting a customer-focused experience is no easy feat. It takes doing some research and then figuring out best practices for integrating and implementing a new strategy to make it work. Sustaining and making improvements to your strategy over time is additionally challenging.
However, with continued evaluation, training and good communication and leadership, your operation can make sustainable changes to continually deliver an excellent customer experience. Using metrics to measure your success and set goals, for example, is a great way to stay on top of issues and areas that need improving. This will enable you to expand upon your offering by optimizing your processes and customer service.
The Parker Solution: Consistently Excellent Customer Experience at the Touch of a Button
At Parker Technology, consistent, friendly, personalized, on-demand solutions are our number one priority. By focusing on delivering consistent, quality service every time, customer satisfaction rates are higher, and your company can experience an increase in profits and growth.
Why waste resources staffing your parking facility when you can provide your guests with on-demand personal parking solutions at the push of a button? We believe that live virtual customer support can save an experience, ensure repeat business, and prevent negative online reviews.
Contact us today for more information to find out how the Parker Technology Solution can fit your needs. Download the whitepaper this article was taken from.