Expectations are changing, and so should your products and services. Newer and younger generations have been raised on technology. Thus, how they interact with it and what they expect from it is different from previous generations. Millennials and Gen Z, for example, are much more adept at using technology and may not struggle with it or require much assistance.
However, that's not to say that older generations are obsolete and should be forgotten. It simply means that when providing a service, older and newer generations should both factor into the equation, and the customer experience should be flexible and adaptable to meet the demands of each unique individual. A product or service that only fulfills a narrow set of expectations is not sustainable.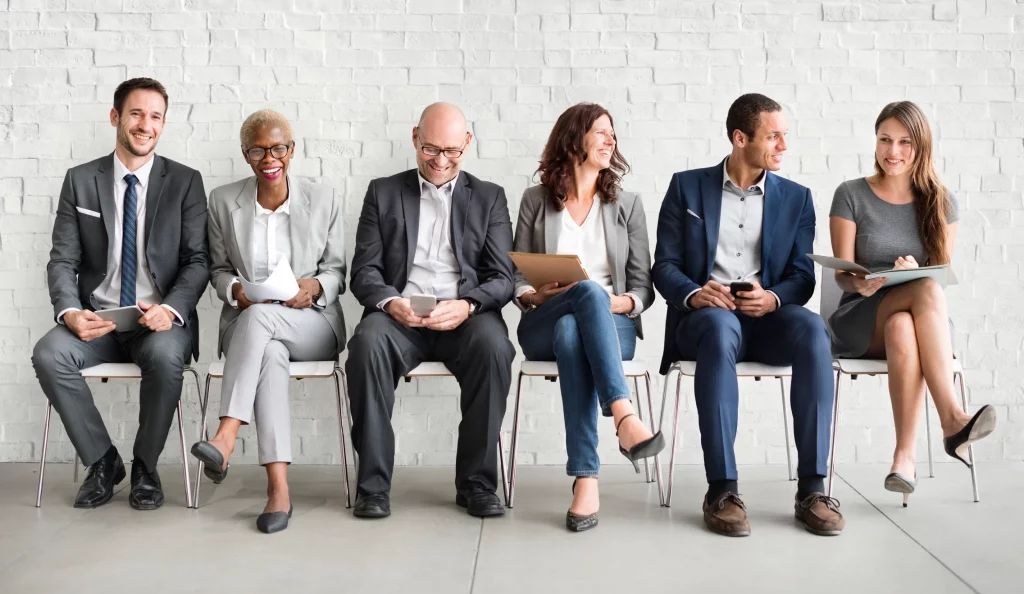 If you want to meet the demands of all customers, while continually improving your business to make way for future generations, you must provide a personalized customer experience each and every time. Your products should be user-friendly and convenient, and assistance should be out of mind, yet easily within reach if needed.
The Millennial & Gen Z Experience
Technology has led to a change in expectations across the board, no matter the user's age. However, younger generations tend to be more flexible and mindful when it comes to their expectations of an experience, as they were raised with technology and understand both its usefulness, and its flaws. Essentially, when something works and provides a seamless, user-friendly experience, they appreciate it and value its existence. When it fails, they simply adapt and figure out how to handle the situation without excessive amounts of confusion or frustration.
This means that younger generations have higher expectations because they know what technology enables a product or service to be capable of, but they don't necessarily get angry or frustrated when it doesn't work. They aren't afraid to voice their opinion and share their experiences online, which can tarnish a brand's reputation if the reviews are negative, but they do so intending to create a better experience for future consumers. They call businesses out so that they can improve the experience and do better, which is ultimately for the best, but it does mean the stakes are higher when we do let them down.
The Baby Boomer Experience
As older generations, such as baby boomers, were not raised on technology, they have a somewhat more narrow and outsider perspective of what it is and how it works. They know that technology is meant to make things easier, but because they don't fully understand it the way younger generations do, they are less understanding when it doesn't work. They are warier of technology, so when something works and is seamless, they are often surprised or in awe of what it can do. But when it fails, they are frustrated that it didn't do what it was supposed to and are more demanding of help and assistance rather than calmly adapting and figuring things out on their own.
This means that when older generations interact with technology, they expect it to work the first time. They are quick to blame technology and think, "if it doesn't work, what's the point?" which means they may need more of a calm and understanding helping hand to get them through the situation. The positive side of dealing with older customers is that, as they are already wary of tech, their expectations are lower, and they are more appreciative of help and assistance.
If they get the help they need, they are less likely to leave a bad review and will not seek to tarnish a brand's reputation. If something didn't work, but they got the help they needed, that's all that matters. They are more focused on their individual experience and less focused on demanding improvements to help create a better experience for others in the future.
Using Technology to Deliver a Quality Customer Experience for Everyone
As every individual is unique, your customer service should be personalized and adaptable. Every generation is going to have different expectations, and technology can help you maintain flexibility to meet their individual demands. For younger generations, you want to take a more hands-off approach—provide them with a service that allows them to take care of their needs quickly, efficiently, and independently. In contrast, older generations need a more hands-on approach, with more information and assistance that is calm, friendly, and understanding.
With the right technology, your business can meet all of your customer's needs, whether they want more help, less help, or fall somewhere in between. When it comes to parking services, the right technology can help your business:
Personalize the experience: Technology enables you to adapt to each individual situation. If a customer requires no help, they can take care of their needs quickly without needing to interact with another individual. And if they do struggle, help is on demand and ready to assist with personalized, friendly solutions.
Simplify the experience: Technology provides a more seamless and efficient experience. No more waiting in long lines and having to interact with a garage attendant. Instead, they can easily get in and out without any hassle.
Be available 24/7: Staffing a garage 24/7 is expensive, but leaving your garage unattended at certain times, such as overnight, can also cost you money. If a customer gets stuck and has an issue, they may try to leave without paying or break through the gate. However, with technology, you can have customer service representatives ready and available 24/7 at the push of a button for a fraction of the cost.
Improve performance: With technology, you can deliver a more consistent and quality customer experience each and every time. This enables you to continually meet demands and use feedback to make any necessary improvements going forward.
Personalized Service to Meet the Unique Demands of Your Individual Customers
At Parker Technology, we understand that each and every customer is different. Your customer base is vast and varied, and so too should be the services they are provided. If they want a hands-off independent approach, we'll be out of sight and out of mind. If they have just a quick question, we are there to answer the call as quickly as possible. And if they need more of a step-by-step walk-through, our audiovisual capabilities allow for face-to-face interactions to provide a friendly and thorough solution.
With our fast, friendly, and on-demand personal parking solutions, we can help you deliver a more consistent and successful experience that meets the needs of each individual customer. Contact us today for more information on how our solutions can fit your needs!