The pandemic has affected nearly every industry in some way. Over the past two years, we've all adjusted and adapted to get back to business and our daily lives. However, our industry, the parking industry, has been particularly affected.
Since the pandemic, more people have been working from home, or ascribing to a hybrid schedule. This means that as people change their habits and how they live their lives, we predict there will be a shift from a focus on monthly parkers to transient parkers. People are less likely to commit now to monthly memberships and passes as they want to leave themselves room to be in the office when it works best with their schedule.
This means people will look to more flexible options that allow them to come and go easily, as they please, without a commitment. Thus, garage operators will need to shift their focus and adapt their operations to accommodate these parkers.
New World, New Parking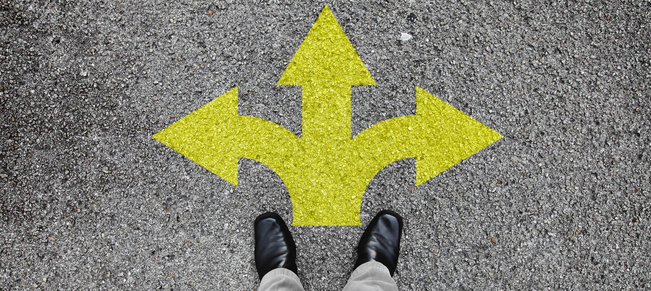 When the pandemic first began, no one really knew how much it was going to change our lives and how thoroughly it would impact so many industries. And yet, here we are. However, if there is one thing to be said on a positive note, it's that the pandemic did force a lot of companies to shift their focus in a more mindful direction that has sparked a lot of new ideas and innovation.
For example, as many facilities faced the likelihood of having to close-up shop, they began seeking alternative uses for their parking garages to stay afloat. Some transformed their garages for use as outside dining areas, while others allowed the space to be used for pop-up warehouses and storage spaces. Some even turned their facilities into makeshift drive-in movie theaters and affordable living spaces for homeless populations.
While this is, understandably, not an option for every parking facility, and most garages will still be needed for the actual purpose of parking, it just goes to show how a shift in focus and a little innovation can go a long way towards saving your business and taking it somewhere new to experience growth.
Technology too, and digital automation, advanced quite rapidly over the past couple of years because of the pandemic. With so many companies needing to fully automate and go digital to optimize their processes to better suit the remote work environment, new technologies were quickly adapted and advanced. And this can only mean good things for the parking industry.
As we continue evolving as an industry, facilities that do not seek alternative uses for their garages will need to up their digital game and the services they provide if they want to continue to attract parking guests. So, if your parking facility wasn't fully automated and optimized before, it will need to be now if you hope to stay relevant and attract new customers.
Innovative, Customer Service Solution to Suit Your Needs
Even before the pandemic began, parking facilities were seeing the need for change. The parking industry has been undergoing a digital transformation for about a decade, and as such, automated solutions are becoming more and more essential.
At Parker Technology, we deliver a flexible customer service solution to meet your facility/s specific needs. And while full automation and optimization are crucial, it is always important to maintain a human element. With our solution, your guests can come and go with ease, while getting the immediate help they need at the push of a button. Our call center representatives are available 24/7 should a parking guest need assistance.
We also help you gather useful data to identify pain points and make improvements going forward, to better satisfy your customers, which will be essential if you want to stand out and maintain steady business.
Contact us today for more information on how our solution can meet your operational needs!