Today's customers have much higher standards than they once did. Having grown up with technology, they are used to a more efficient and automated level of service that better meets their needs. Still, technology isn't perfect, and when it does cause issues, they want that friendly, personal touch from a customer service team that is ready and waiting to assist them on-demand.
In parking, it is especially important to combine automated technology with superior customer service to ensure your parking patrons are happy and satisfied so they can get on with their day as quickly as possible. Consistently excellent customer service and quality solutions are essential to retaining loyal customers and growing your business.
To provide an excellent experience, your business needs to have its priorities and operations in order. What you do internally will ultimately determine how your customers experience your service externally. This aspect of aligning your operations to deliver a quality experience is where customer success (CS) and the customer experience (CX) come together.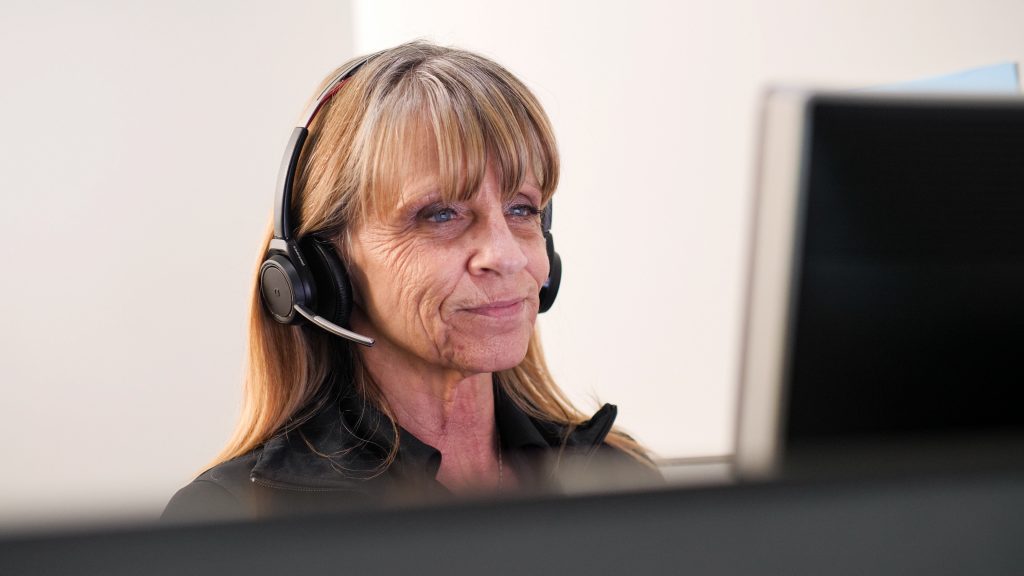 Customer Success vs. Customer Experience: What's the Difference?
Though they sound similar, CS and CX are two different things. However, they are connected, and both play an essential role in the success of any business, including automated parking. Before diving into the specifics of how these two things work in the world of automated parking, it's helpful to understand the difference between them.
Customer Success is a strategy that a business develops to provide better services and experiences. It is the operations, tools, systems, and platforms that a company uses to provide the customer with access to its services. These tools and systems are, essentially, what determines the kind of experience the customer will have.
So, in more basic terms, the CS is the service or the thing that provides access to the service, and the CX is the experience the customer has from interacting with that service.
Here's an analogy, to better understand: imagine a trip to an amusement park. The CX is the customer's physical experience in the park. It's how they feel about the way the lines form and how long it takes to get through the queue, it's the fun they have on the rides, how they feel about the layout of the park, the feelings they get from seeing the design and decor throughout the park. It is the experience itself.
CS, however, is the operational aspect of the park that supports the customer journey and ensures they have a good experience. It's the information packets that are provided; the descriptions of the rides so they know how they work and what to expect; available food items; and the staff members and the assistance they provide. These are the strategies and services, developed and provided by the business to ensure the customer has a good time.
What this means is that the overall success of a business depends on both the CS and the CX. If you are only focused on providing a service, but don't know how that service should be best delivered to ensure the customer is satisfied, then you are missing half of the equation. You want to use specific tools and systems and provide specific services not just to make money, but to meet your customer's needs and provide them with an excellent experience.
Elevate Your Customer Success to Improve the Customer Experience
Parking facilities provide the initial service. They have something that their customers need, and they are providing access to it, but it is not always done in the most efficient way. And if parking guests continually run into issues and experience inefficiencies, you may start to lose business by driving customers away.
At Parker Technology, we believe in helping parking facilities elevate their operation by providing a quality experience when issues arise, to keep customers coming back. And we do this by providing two things:
A solution to the customer's immediate need: With our software and technology, we provide a team of representatives that can troubleshoot your parking patron's problems at the push of a button. This means no more visitors waiting for help, no more lost revenue, and no more bad experiences. Our goal is to provide fast and friendly service on-demand to keep your customers happy and on their way.
Leveraging data to address inefficiencies: In addition to our 24/7 real-time assistance with intercom calls, our software also allows us to collect data to help you identify inefficiencies. By analyzing data on your operations, you can get a deeper look and understanding of how things are or are not working, which enables you to make improvements where needed.
Our solution helps you improve your CS to provide a better CX. With Parker Technology, your operation will be more efficient, which means your customers will ultimately have a better experience.
A Consistently Excellent Experience with the Push of a Button
We believe that live virtual customer support can save an experience, ensure repeat business, and prevent negative online reviews. And by focusing on delivering consistent, quality service every time, customer satisfaction rates are higher, and your company can experience increased profits and growth.
Contact us today for more information to find out how the Parker Technology solution can fit your needs.