Operational excellence is a critical part of getting the most out of your business. With Parker Technology's dedication to operational excellence, your company can provide optimal parking for your customer and client base.
The term "operational excellence" started in the manufacturing industry, but it's now an invaluable tool for numerous industries, including software, information technology, healthcare, retail, the parking industry, and more.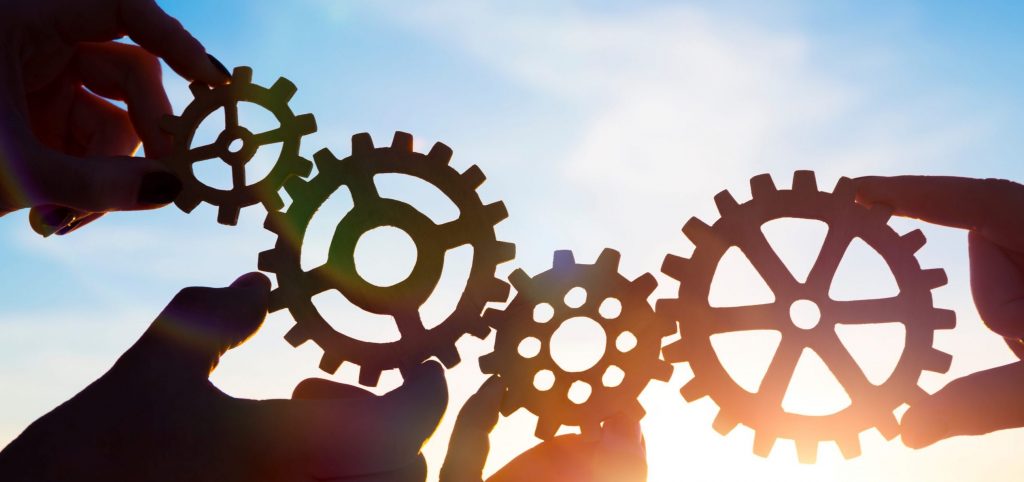 At Parker Technology, we help our clients achieve operational excellence through our expert customer support representatives and processes. We fulfill our clients' parking needs by providing effective around-the-clock customer support. Our internal and external operational excellence helps companies get the most out of their parking services.
The Definition of Operational Excellence
Operational excellence is the process of making improvements to daily business operations to optimize efficiency, and it's an ongoing process as your business grows and evolves. The process addresses challenges head-on, internally and externally, through data collection, effective communication, and growth strategies.
Another key part of operational excellence is empowering employees to solve their position's unique problems without much assistance from their superiors, enabling employees to fix problems as they arise.
Our external operational excellence solutions help garage managers optimize their daily operations so they can improve their customers' parking experiences.
Principles of Operational Excellence
The concept of operational excellence applies to numerous industries, but there are key principles of operational excellence that every company can strive for. These ten principles of operational excellence were developed by the Shingo Institute at the Jon M. Huntsman School of Business at Utah State University. These principles include:
Respecting every individual person: Managers and employees need to show respect to every person involved in the organization, including fellow employees, clients, and business partners. People work more effectively when they feel respected.
Leading with humility: The main qualities of a humble leader include the ability to listen, being willing to receive feedback, and continuing to learn from others.
Aiming for perfection: Businesses can enhance their ability to aim for perfection by creating long-term solutions for problems and by finding more effective and simple workflows.
Guaranteeing quality: Businesses can offer better quality services by having a system for detecting problems and bottlenecks.
Maximize value: Organizations should focus on delivering more value to their customers by detecting and fixing problems.
Use scientific thinking: Utilizing a scientific approach for solving problems and enhancing workflows systematically can help optimize key business operations. Additionally, employees should feel comfortable voicing their ideas for fixing problems and introducing innovations.
Enhancing processes: Companies can enhance their processes by addressing the underlying issues that may cause errors and bottlenecks.
Systematic thinking: Managers and employees should have deep knowledge of daily operations and processes so that they can make more effective decisions for improving day-to-day workflows.
Create purpose through effective communication: Organizations must implement effective and consistent communication with clients, and employees need to communicate effectively with one another to enhance collaboration.
Create value for customers: Companies need to create consistent value for customers by measuring data points and communicating with them to uncover their pain points.
Achieving Internal Operational Excellence
Parker Technology prides itself on its ability to deliver both internal and external operational excellence. We achieve internal operational excellence through data collection and communication with our team members. We utilize a quality department that reviews our customer support calls, and our company uses machine learning technology to survey interactions with customers. That way, we can deliver effective, actionable feedback to our customer service representatives so that they can enhance their ability to assist customers.
Additionally, our team members are encouraged to ask clarifying questions after receiving requests so that we gain a clearer understanding of your customers' needs. We also create goals to optimize our services and review our progress weekly to ensure that we're on track for achieving those goals.
How We Offer External Operational Excellence
Achieving internal operational excellence is only half of the battle — we also work to optimize our clients' garage operations so that they can achieve operational excellence.
From the beginning of our relationship with our clients, we strive to facilitate operational excellence by going through an in-depth onboarding process. We'll learn your parking garage's specific rules and operations to handle your customer's calls in the most effective and professional way possible. We also automatically notify your garage managers of any problems or potential issues that may disrupt your garage operations.
Additionally, we monitor our clients' new parking facilities for the first two weeks to ensure that everything works efficiently and according to your plans.
Finally, we help our clients achieve operational excellence through our skilled staff of customer support representatives. Our representatives can identify problems in your parking garages such as issues regarding signage, gates, PARCS equipment, and CC readers. We also offer consistency when it comes to handling your customer's calls.
If you're interested in learning more about how we can enhance your garage operations and help you achieve operational excellence, send us a note.