At Parker Technology, we are always looking for better ways to manage intercom and inbound customer calls. And one way we do this is by offering flexible software solutions that enable you to improve your level of service on your terms.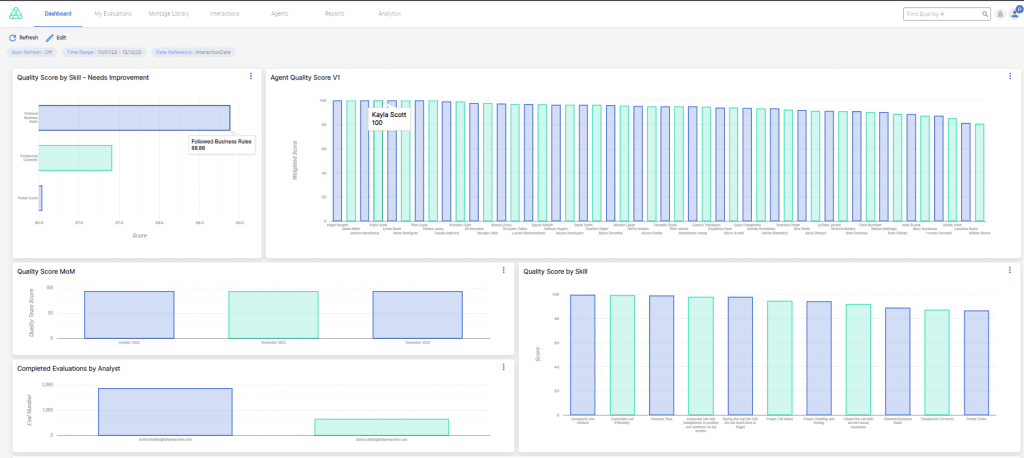 With automated parking, how a customer call is handled can make or break the parking experience. This is why we are now partnering with Authenticx to provide a new platform solution that offers quality assurance on customer calls, so you can ensure all calls are handled the way you want them to be.
How the Authenticx Platform Works
The new Authenticx platform randomizes calls, so you can't tell which facilities you are reviewing. The system tracks how many calls we've watched and reviewed and how many calls were taken for specific garages.
Furthermore, analytics for the platform can show valuable data such as:
Average agent quality score for the week
The average duration of calls
Which CSRs took those calls
How many calls were taken for specific garages
We can then review that information to look at things like ensuring greetings and endings are said correctly, what the garage issues were, and the resolutions. The main dashboard of the system also shows, in chart form, what needs to be improved the most in CSR interactions, such as following business rules, pleasant customer service, tone of voice, etc.
The Smart Predict feature can also listen to the recorded calls and predict if the CSRs did well or not. This is an automated process, but agents can go in and change the answers to allow the system to learn more about what qualifies as a bad, good, or great call.
The Eddy Effect feature shows if the customer has to call back because the problem wasn't resolved. This can be tracked for individual calls, and QA managers can clip out specific snippets from the call to download and send to CSRs and managers. This allows you to hear the actual interaction between the CSR and the customer.
What Quality Means to Us
Quality is everything in the automated parking industry. One bad customer experience can damage a business's reputation and lead to lost revenue. So being able to make sure customer calls are being handled as efficiently as possible is crucial. And the new Authenticx quality assurance platform allows for that.
To us, quality means providing elite customer service for parking garages. We review calls to ensure that CSRs are efficiently and effectively handling the call and assisting the customer properly. We ensure that the rules were followed and that necessary troubleshooting occurred to resolve the issue.
Quality assurance matters because it ensures we are giving the best customer service we can to provide the best experience possible. It also allows flaws or errors in how the calls are handled to be analyzed and fixed promptly so things can quickly improve going forward.
Quality Assurance at its Best
At Parker Technology, we believe in empowering companies to handle parking services on their terms. With our flexible, quality-assured solution, you can continue delivering quality service to customers without necessarily having to staff a call center 24/7. Our CSRs will handle the calls for you when you can't, and with our platform, you can rest assured that the calls will be resolved efficiently and according to your facility's business rules. Click to learn more.