As one of Canada's top research-intensive universities, Western University is a dynamic center of education with over 1,400 faculty members and approximately 35,000 students. Given the high level of activity on and around campus, parking operations play a crucial role in servicing students, faculty, and visitors. Furthermore, when prospective students and VIPs come to a college campus, their first impression of the university is their parking experience.
Fortunately, parking services at Western University are committed to ensuring a positive parking experience for every visitor. In 2022, their staff implemented our flexible customer service solution.
"I would definitely recommend Parker Technology to anyone who needs to outsource their parking intercoms. I think we should have [implemented their solution] years ago, to be honest. It has lifted such a weight from my team." 

Alexis Fowler, Manager of Western University Parking Services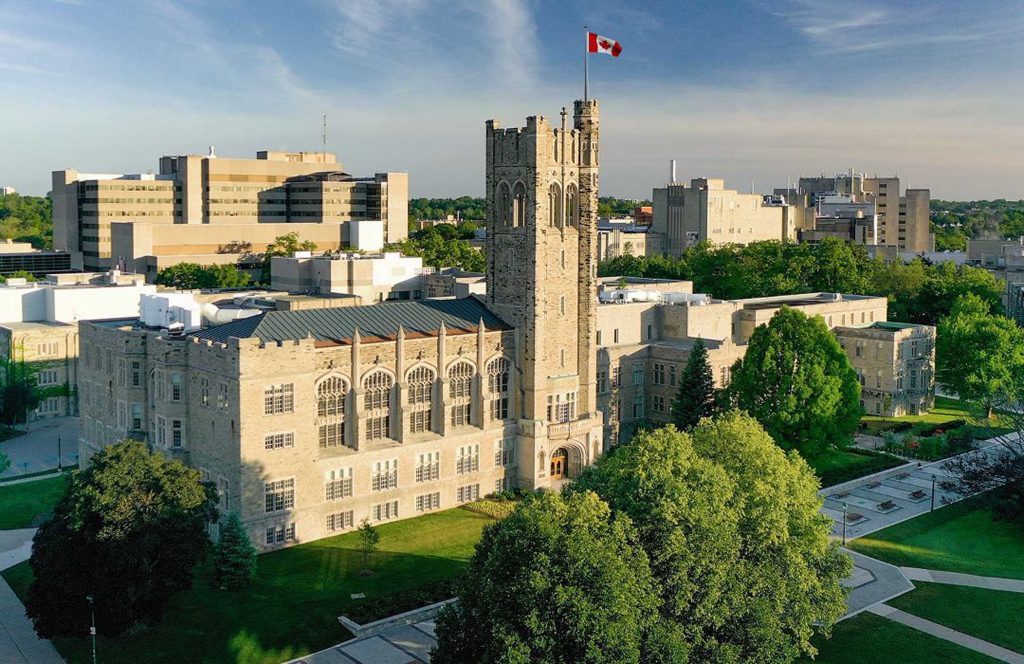 Fowler juggles many responsibilities including overseeing the team, navigating permits, and synchronizing parking operations with the coordination of campus construction. She seeks to maintain a superb level of customer service through it all. "There's a fully strategic side of parking, and it's tricker than one might think," says Fowler. Her team is committed to finding optimal solutions, and Parker Technology's software has been paramount in running smooth parking operations for the university.
The Problem
"Things before Parker were chaotic," she recalls.
Like many college campuses, Western University had been collecting revenue through a gated parking system. At these gates, drivers would sometimes require assistance, whether with payment or other concerns. To amend this problem, Western's initial approach was to acquire a more technologically advanced system. Back in 2016, the campus installed a new system equipped with an intercom, designed to answer help calls from drivers having trouble with the gates.
While the parking staff was excited about this new technology, a problem arose: Who would be taking these calls? Someone needed to be in the office 24/7. "Unfortunately, it was the piece of the project that everyone forgot," recalls Fowler. "Who would answer the calls after everybody went home? What would happen on weekends?"
It was determined that the office staff would take the calls during the day and that the campus police would take them at night. "It was really hard on the office team," noted Fowler. Not only was the office staff made up of undergraduate students with limited schedules, but the intercoms were a new stress in addition to taking regular calls and managing traffic.
Things only became more complicated following the withdrawal of campus police from nightly intercom duties. Fowler and the parking services team ended up having to put the parking gates up at night because they did not have the staff to answer the calls. As a result, payments were not able to be made. "We were losing that revenue," Fowler remarks.
Fowler and the parking team knew that they needed to pursue a different angle. After operating its parking call center for five years, Western University partnered with Parker Technology. "Every scenario that we came up with, they had an answer for," says Fowler.
The Solution
Since entering the partnership, solid changes have taken place. Fowler and her team no longer have to worry about the financial stresses of internal staffing. "For the university, it's far more cost-effective," she claims. "With Parker Technology, we pay per call, rather than paying a student to sit here for eight hours and maybe answer five phone calls. It is a far more economical choice for us than having someone hired internally." Our 24/7 call center services are a fraction of the cost of employing additional after-hours and overnight staff. Plus, without the interruption of intercom calls, internal staff can be redeployed to accomplish other, higher-priority tasks.
Western University's implementation of our solution offers live help to complete parking transactions and get guests on their way quickly, delivering a wonderful experience. Our virtual ambassadors provide in-the-lane assistance to their parking guests, greeting them and getting them into the facility, or helping them complete transactions. Fowler noticed the solution's benefits quickly without having to run her own call center. "The first full month that we partnered with Parker Technology, they answered over 2,100 phone calls. We were not tracking our calls before. I don't think anybody had any idea that was happening."
In addition to freeing up time and focus for their own parking staff, Western University has noted the flexibility of our highly trained customer service representatives, or CSRs, as they interact with parking customers. "What surprised me the most about working with Parker Technology is how calm everybody stays…the cheerfulness and effectiveness of the CSRs, the ease at which they work with every system," Fowler says. Parker Technology has a rigorous training and quality program; hundreds of calls are screened each week. Additionally, we personalize the calls for you: our team of experts uses your business rules and branding to resolve every call. When parking guests call for help, one of our CSRs answers within 11 seconds, and resolves the issue in under a minute, on average. Our customer service representatives help guests pay and get on their way, according to client business rules and branding. Due to our quality assurance program, all of this is done with measurable excellence.
The Benefits
Fowler can now remain confident in the day-to-day status of each parking location, with the help of Parker Technology's cloud-based software platform. Our platform provides access to real-time call performance data, reporting, and recordings. "I use [the platform] to see how busy different lots are. I look at the numbers to see how we are doing each month. It gives me a good idea if there are problems somewhere." For instance, when Fowler pulls up the call log, she might notice many calls coming from a particular lot. This signals her team to check out the location for any issues. "But Parker has usually called by then," Fowler notes. Moreover, she uses the platform to access call recordings and call performance data, giving her team visibility to the metrics they need to improve the customer experience in their operation. "The recordings help a lot," she says.
Fowler says she is confident in her decision to implement the solution and would recommend Parker Technology to any university requiring assistance with parking intercom calls.
"Since working with Parker, I have peace of mind, just knowing that our intercoms are being answered 24/7, 365 days a year, wherever and whenever we need. I have nothing but positive things to say."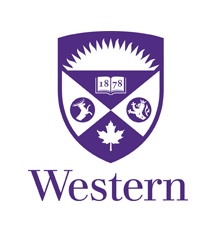 Alexis Fowler
Manager of Western University Parking Services
Not only has our solution benefitted Western University, but the visitors to the campus as well. By ensuring the experience is easy and convenient for parking guests as the first and last touch point, the Parker Technology solution helps make each visit to Western University a positive one.
To see our customer service solution in action, schedule a demo.