Parker Technology has worked with businesses in all types of industries. We've partnered with universities, municipalities, private companies, airports, hotels, real estate, retail and healthcare facilities. Regardless of the location or type of operations, our clients are finding success with our customer service experience. They love the solution we provide! Our service has allowed them to keep traffic and revenue flowing.
A Healthcare Success Story
One of the parking facilities in the healthcare realm that Parker Technology has partnered with is The University of Texas Health Science Center, San Antonio. This campus, which is part of the University of Texas System, is one of the nation's premier medical schools and is also home to the Mays Cancer Center. It has a high profile, and known for excellence in health care, so it's important for its guests to receive an exceptional first and last impression, which begins and ends with parking.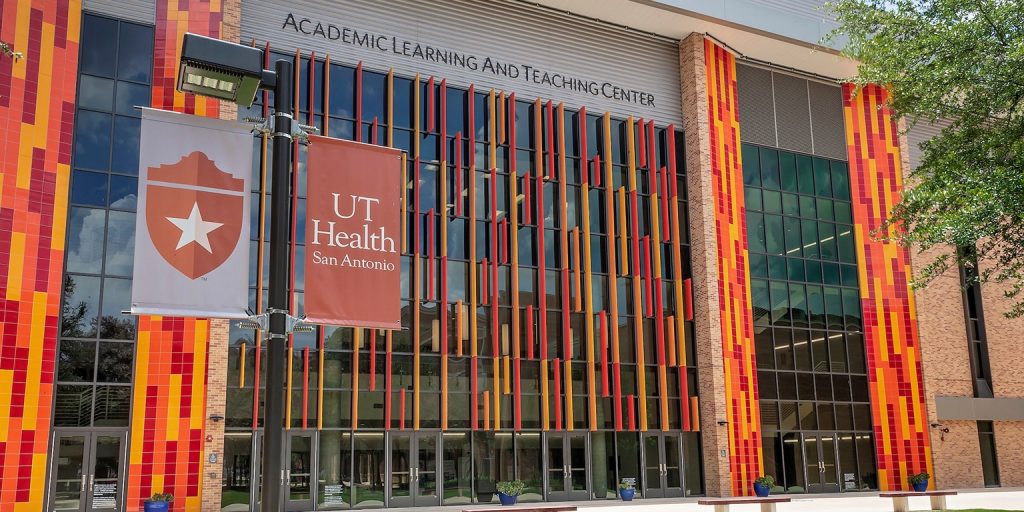 The UT Health Science Center San Antonio transitioned their parking facilities, including over ten thousand parking spaces, to automated systems because the Former Director of Parking and Transportation, Mark Jesse, knew it would make sense. Automated parking garages and lots are more convenient, and they free up staff for other duties. However, he didn't want to sacrifice the customer service element. Adding a personal touch can go a long way, especially when dealing with new technology. Unfortunately, there are times when equipment malfunctions. Also, even when parking technology works exactly as it should, some people still may have trouble using it. For both cases, Parker Technology provides the best solution.
The Ideal CX Solution
If patients, staff, students or visitors to UT Health San Antonio have any trouble with parking, Parker Technology provides virtual ambassadors to help resolve the issue. Parking patrons can conveniently get connected to a live customer service agent. It couldn't be simpler. All they have to do is press the intercom help button on PARCS devices in the lanes or at POF stations in UT Health's parking facilities, to access a two-way video or audio-only call, where they'll be able to explain their issue directly to the agent and receive help quickly and efficiently.
Our agents have been trained to solve any problem the customers may face at those specific facilities. We make sure that our employees know and understand the business rules and technology for each of UT Health's garages. Whether someone has a problem entering the facility, leaving, or trying to pay, our representatives can handle it. This service makes automated garages and lots a seamless experience for its patrons.
A Robust Software Platform
At UT Health SA, we even provide the service 24 hours a day, seven days a week. Each of its garages is equipped with intercom connectivity to our software platform at the entrances, exits and pay-on-foot kiosks, and video technology is available at the lots and garages that serve the hospital and academic buildings.
All of these technologies have greatly improved the customer experience. It now only takes one minute, instead of five minutes as it did previously, to exit one of the garages or lots.
On top of seamless operations, Parker Technology's platform has also helped the university by providing real-time data so administrators can identify and address issues that occur frequently. This information is valuable for making adjustments that will further improve the customer experience.
Going Above & Beyond
One of the improvements that was made at UT Health SA was making a simple change to an icon on the screen at a kiosk where customers pay. That small detail made a huge difference. Mark Jesse understood why, noting that many patients are concerned about making appointments on time, visitors are often stressed about the health of those they are visiting, and elderly individuals have a more challenging time working with advanced technology. The fact that Parker Technology was able to adapt to their needs is one of the reasons the partnership has been so successful.
If you're ready to improve the customer service experience for your parking garages and lots and become another success story like this one, let us know. We're here to help!