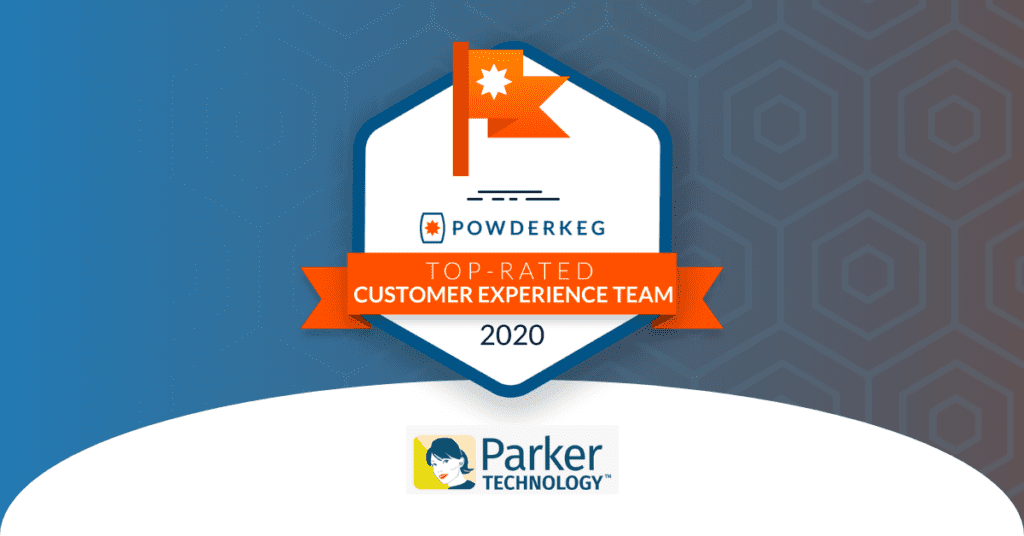 We are proud to announce that on Thursday December 17th, 2020, Parker Technology won, for the second year in a row, a Powderkeg National Tech Culture award.
Based on survey data collected from employees at hundreds of companies across the U.S., Parker Technology ranked highest for Top-Rated CX Team Culture.
"Our team is as proud of our work, as our clients are appreciative of it. Every employee knows that we cannot do what we do without each of them," said Tammy Baker, Vice President of Client Experience. "When leadership sets the example, appreciation flows through the organization."
We further received honors in Diversity, Equity and Inclusion, Work-Life Balance, Leadership Team and Career Path.
"Our people make Parker Technology the engaged, supportive, dynamic culture that it is," said Heidi Barker, Sr. Director of Marketing and Sales Ops, "and we couldn't have won without the team's authentic feedback."