Rigorous training for our customer service representatives makes all the difference.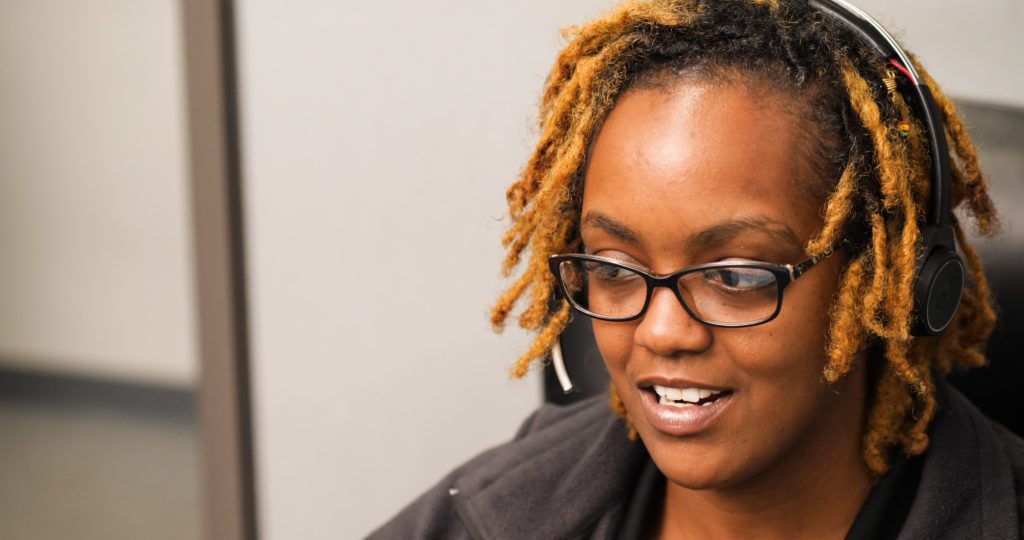 At Parker, we pride ourselves on our ability to provide high-quality customer service to parking patrons, on behalf of our customers.
Our customer service representatives use our powerful software platform that puts facility information at their fingertips, so they can handle each call according to your business rules.
Our excellence doesn't stop there. Rigorous training and quality assurance programs ensure that our CSRs get the know-how they need to resolve every call with efficiency and professionalism.
We call our approach to excellent customer service P.A.R.K.E.R. Care.
Each tenet is as follows:
Present: Present on every call.
When your customers need help, we give them our full attention. Our CSRs focus their attention to the call at hand.
Advise: Ready to advise and lead.
We know your customer is calling because they need help; they are unsure of what to do next. Our CSRs lead them through the situation at hand, and use the tools at their disposal to advise the customer on next steps.
Respectful: Treat others as we want to be treated.
Customers can be unpredictable, but our CSRs remain composed and provide your customers with the answers and service they need, as determined by your business rules.
Knowledgeable: Know facility information.
Taking parking help calls is all our CSRs do, so they understand the demands of parking services. Plus, our software puts your facility's information and business rules at CSRs fingertips, which they swiftly navigate to resolve issues.
Empathetic: Show empathy for parking patrons.
Our CSRs listen to customers, relate and express a desire to help. We speak from a perspective of understanding, and let customers know what we can do to help.
Responsive: Take action on every call.
Our CSRs speak with enthusiasm and confidence to guide the customer through the transaction.
"P.A.R.K.E.R. Care is what we stand for. We take each call with pride and confidence, because we use P.A.R.K.E.R. Care. That is what makes us a elite customer service team and not just a call center."

Amber Boltjes, Quality and Training Supervisor
For more on our team behind the screens, visit our about page. To see our excellent service in action, schedule a demo.