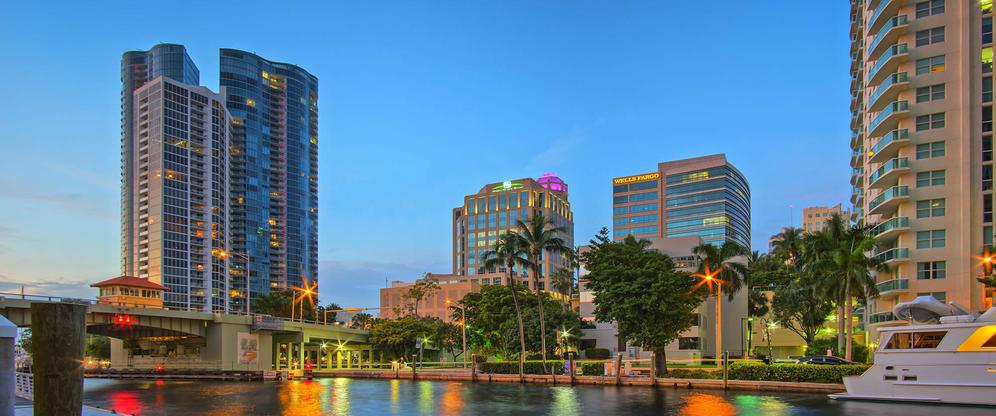 Last week the Parker Technology platform went "live" at the 200 E Las Olas Garage in Fort Lauderdale. One Parking is the parking garage manager and operator, and Pinnacle Parking Systems was the PARCS dealer that installed our intercom hardware.
Project Scope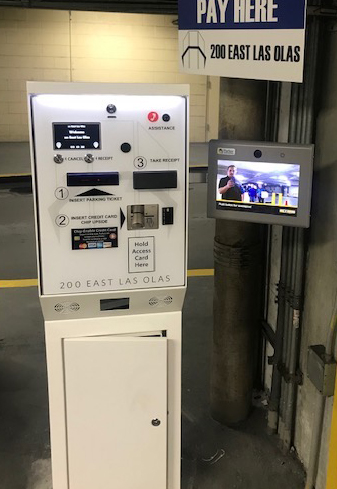 Pinnacle installed our intercoms in three lanes: an audio-only in the entry lane, a two-way video intercom in the pay-in exit lane, and an audio-only intercom in the monthly tenant exit. Our intercoms were installed on existing TIBA PARCS equipment. The video intercom has a side-mounted bolt-on display.
Jon Gianquitti, Vice President at One Parking, was our main point of contact for this project and ensured that everything went smoothly.
One Parking is one of the most respected Parking Solutions Companies in the United States. One Parking is passionate about delivering excellent service and their reputation is built on putting their customers first.
Garage Background
200 East Las Olas is conveniently located on the Boulevard in the heart of Downtown Fort Lauderdale. Las Olas Boulevard connects Downtown Fort Lauderdale with A1A and the Atlantic Ocean. Las Olas Boulevard not only provides a primary connection to the beach, but over the years has become a dining and shopping hub for locals and visitors. Between the entertainment, tourist attractions, retail, and service establishments in the area, it makes it easy to work, live, and play within walking distance of 200 East Las Olas!
The 200 East Las Olas Parking Garage is the preferred parking facility for Las Olas Boulevard 'The Best of Fort Lauderdale.' 200 East Las Olas is surrounded by fashion boutiques, art galleries and museums, restaurants, sidewalk cafes and bars, and live entertainment. – www.lasolasboulevard.com