Whether you manage a parking garage, online store, or really any type of business or service involving customers, managing customer reviews is not only prudent, but also essential.
Customer reviews provide a window into a company's service and commitment, or lack thereof, to its customers. Reviews are one of the first tools potential customers will use to evaluate your business or service, and such reviews provide valuable insight into both what's working and what needs improvement.
Don't dismiss or brush off customer reviews — make the most out of them!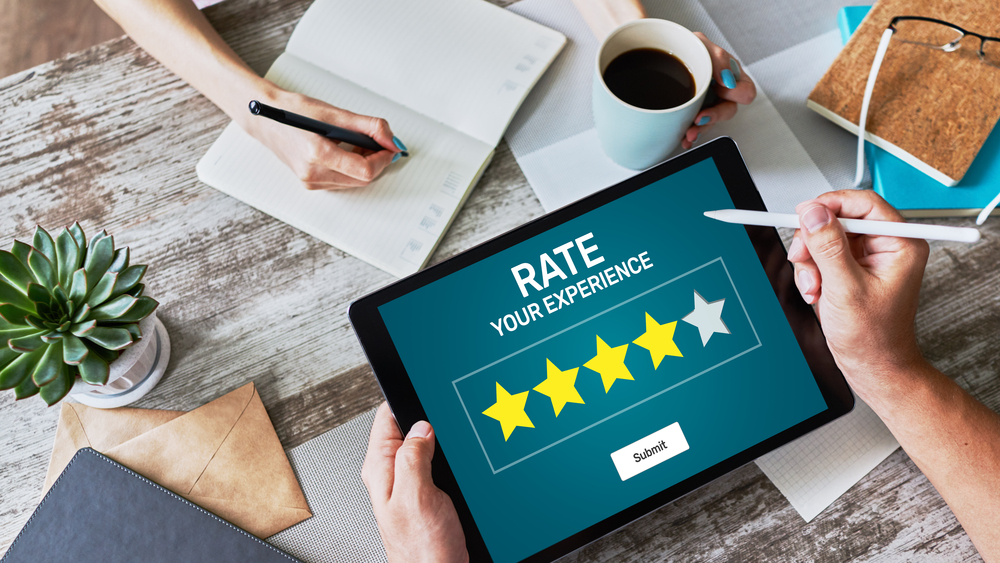 Understanding the Importance of Customer Reviews
Whether positive or negative, customer reviews provide an authentic glimpse into your service and performance. For customers who know little about your business or service, reviews could be the only insight into your workings and commitment to customers. After all, too many parking lots and garages are unattended, leaving few opportunities to gauge customer feedback.
Since reviews are integral to the decision-making process (customers can always choose a competitor instead), that's enough reason to strive for service that garners positive reviews.
Don't Dismiss Negative Reviews
It's tempting to delete negative reviews and disparaging comments or to dismiss a negative review as an outlier. Resist this temptation! Instead of brushing off negative reviews, take time to revisit the customer's situation and what went wrong. If you didn't come through on service or on a customer's expectation, the last thing you want is a repeat scenario that triggers another negative review.
A negative review also gives you the chance to change the conversation and offer to make it up to the customer. Not every customer or review is fair, frankly, and some disgruntled customers will complain no matter what. However, negative reviews can offer valuable insight into how you can improve and address otherwise unknown problems.
Use Reviews to Dazzle Customers
Customer review trends can actually get pretty complicated when studied over time. Even as businesses mature and work out kinks, customer reviews tend to decline with time. Customers with positive experiences tend to leave a glowing review only once.
Conversely, a negative experience is likely to garner a bad review every time it occurs. Parking should be seamless, but when it becomes problematic, frustration and bad reviews start creeping in. This pattern means that businesses have to strive to maintain service worthy of great reviews. In short, dazzle your customers! Average or even good service won't always generate a review. But going above and beyond expectations can be the basis for a great review.
Capture and Evaluate Reviews
As more and more reviews come in, having a system to rank and evaluate reviews is key. An organized approach can help to spot patterns in both recurring problems and compliments — knowing what you're doing right is equally useful.
As your number of reviews grows, keeping track of customer input also provides valuable marketing insight. Through reviews, customers tell you what they liked and where you came up short. Such info might normally come from solicited reviews or response surveys, which don't always get responses. Tracking and evaluating reviews pays off.
Swiftly Respond to Reviews
Addressing a negative review in a timely manner can resolve an issue that could still be ongoing and can even win back a customer. If there's no response to a negative review, or if the response comes much later, customer confidence will be lost. Parking areas already typically lack ever-present staff, so knowing that someone is listening is important.
In this case, time doesn't heal. And no one likes waiting for a response. Even if you can't win back a customer or resolve an issue, timely responses show that someone is monitoring customer reviews and actually cares about customer feedback.
Service Is Our Specialty
Excellent customer service leads to happy customers and positive reviews. Poor customer service results in the opposite. Parker Technology understands that there's a better way to manage intercom and inbound customer service calls in parking garages and lots.
Let's face it. Parking lots and garages contain mostly parked cars and empty space. Customers who need help can feel like they're marooned on a deserted island. And when customers can't get help, it's impossible to provide great service.
So, when customers need help or have parking questions, Parker Technology has representatives on hand for just that purpose — giving customers all the more reason to leave a great review.
If you want to know about how we work and the service we provide, feel free to contact us with any questions.