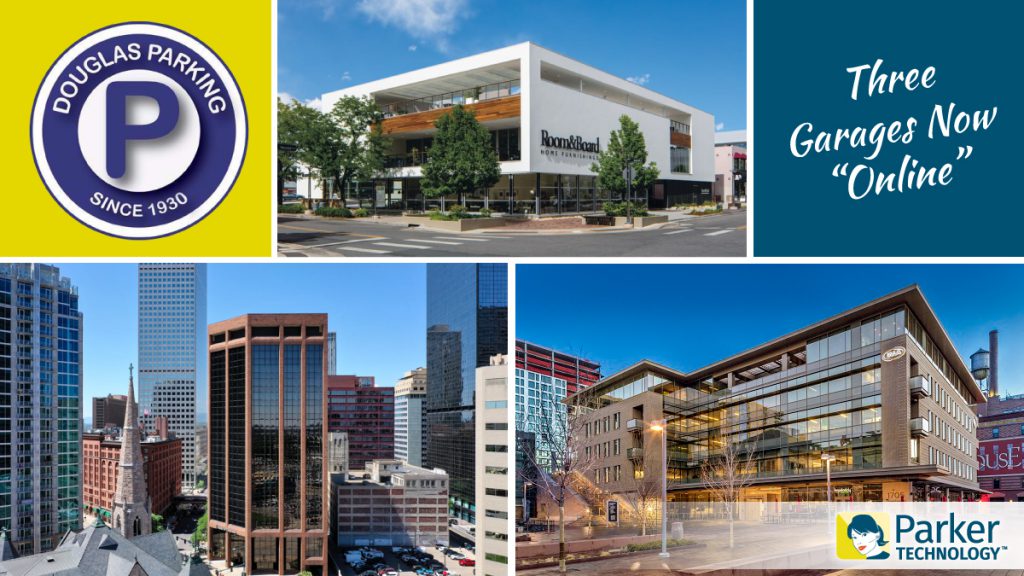 Our service is now "live" and online in three garages managed by Douglas Parking. We're taking calls from Room & Board and North Wing Union Station in Denver, CO, and Trinity (Lincoln Towne Centre) in Scottsdale, AZ.
"Parker Technology provides a quality call service to several of our garages. Answering all the calls myself previously, I was worried about quality control and how the CSR's would handle the incoming traffic. I continue to be pleasantly surprised by their professionalism to my parkers and attention to individual unique details at each of my locations. Using their back-end software is very user friendly and I can listen and track all the calls from each location, spending very little time a day."

Nick Roth, Business Development and Operations Manager at Douglas Parking
Background
Douglas Parking is a unique parking operator because of its ability to optimally run large-scaled facilities and still give clients and landlords something extra. They are parking professionals who pride themselves on the relationships they establish through transparency and responsiveness. They build and sustain relationships that go beyond mere business transactions. Douglas Parking serves people, not customers.
Learn More
Do you manage parking facilities? Learn more about how our solution can benefit your parking and transportation services by creating a positive first and last impression for all your guests, just like Douglas Parking. Click here to watch our signature video, or contact us today for additional information.