For this year's parking trade shows, including PIE, IPI and NPA, we're consolidating our booth down to a more compact display.
In a day or two I'll post a picture of our entire booth, but for now, here's a sneak peak of our new table-top unit with the newest generation of the Parker Video Brain inside.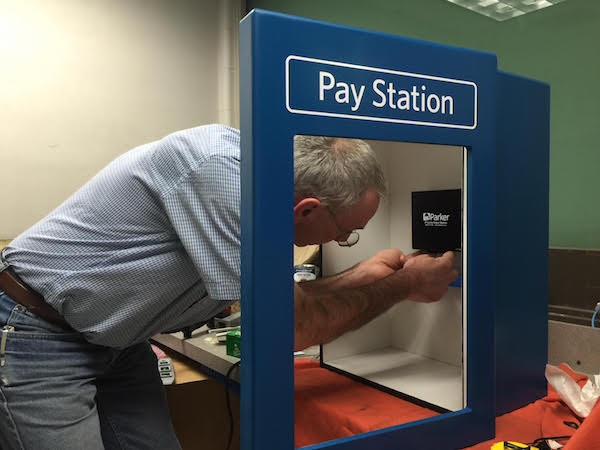 Roy, our Implementation Manager, is seen above installing the main computer controller. When complete, visitors to our booth can see our new Video Intercom Display unit in action, including conducting live calls with our 24/7 Parking Call Center in Indianapolis.
More pics of the new booth coming soon! Stay tuned.