A local municipality has dozens, if not hundreds, of things to do and manage every day. Running a city is no easy task. One major part of managing a municipality is dealing with local and out-of-state traffic. Municipalities are responsible for maintaining roads and other spaces within cities for drivers and residents. However, they also have a responsibility to provide places for people to park.
Parking facilities can easily be overlooked by municipalities when so much else is on their plate. Thousands of people use these facilities every day, and if something goes wrong, it can be a nightmare for garage attendants and municipal staff. Even with fully automated systems, technology has flaws, and things can go awry. This is why it's crucial to have a dedicated 24/7 response team to handle distress calls when no one else is available.
At Parker Technology, our solution provides the human touch that many municipal parking facilities need. Keeping all of these garages staffed with attendants and paying for other staff to handle customer service calls can get expensive, especially when you have dozens of facilities in one city. With Parker, we take the burden of managing parking facilities off your shoulders by stepping in when you can't.
Our dedicated, knowledgeable and friendly support team are always available to answer calls for help at the push of a button. This ensures your parking patrons are happy and your city's reputation for quality customer service is maintained. 
City Success Stories
Parker Technology helps bridge the gap between automation and your parking guests. Our virtual ambassadors have helped numerous cities regain control over their parking facilities.
Asheville, NC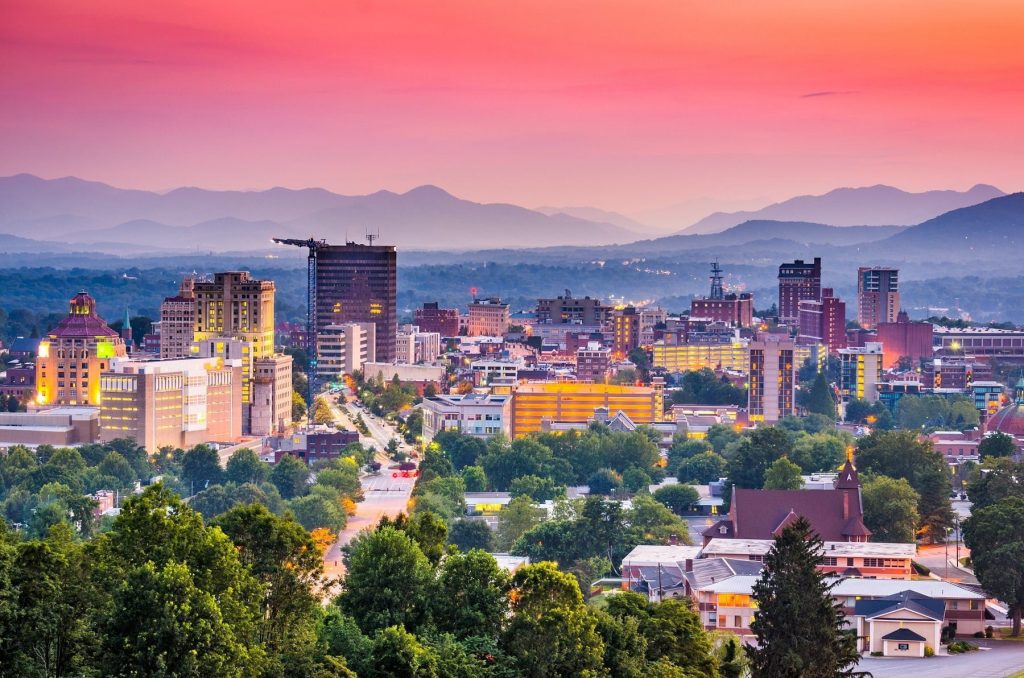 Ashville is a city that prides itself on providing superior customer service. Their city motto is "Quality of Service, Quality of Life." So when it came to ensuring their parking facilities upheld this motto by providing the best experience possible, they knew they needed to make some changes.
In an attempt to maintain a high level of service, the city made sure that all of its parking facilities were staffed with friendly and helpful attendants at all times. Unfortunately, paying for parking staff 24/7 can get quite expensive. And on days when the garages were closed, the city struggled to show empathy to customers who needed somewhere to park. Their solution was to switch to fully automated service, but this resulted in their customer service being less friendly and calls going unanswered.
Eventually, they found Parker Technology and quickly recognized its incredible value. Once again, they were delivering that superior level of service that the city is known for. Read the full City of Asheville case study here.
Las Vegas, NV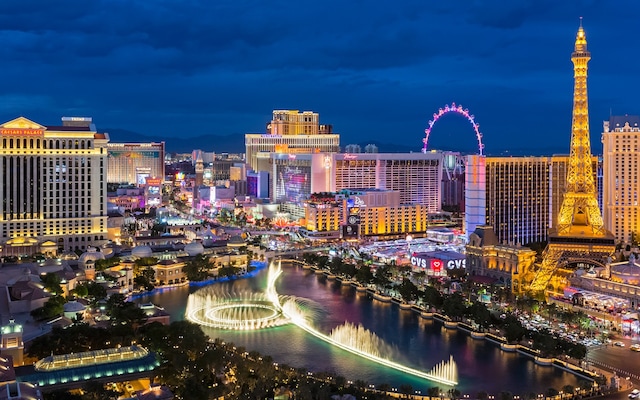 With prominent tourist destinations like Las Vegas, there is a greater need to maintain appearances and provide quality service than other smaller cities. The City of Las Vegas is designed to delight, and delight it does. The city prides itself on finding ways to marry technology with customer service to provide world-class experiences, parking facilities included. 
To deliver that service, the City of Las Vegas Parking Services employs a multitude of technological and human resources. At the core of what they do, they are always striving to learn and do more. This is so that they can continually improve to find that ideal balance between technology and human interaction. Delivering an exceptional customer experience requires understanding how people perceive and interact with the services provided to them.
To achieve this, the city partnered with Parker to examine data regarding their customer interactions with parking facility technology. Through the research, we were able to evaluate the types of interactions that customers had with parking systems as well as instances of system failures and issues. The study also evaluated the resolution methods deployed to assist customers and measured the impact on the customer experience. Through this study, the city was able to better understand what was needed to continue providing high levels of service. Read the full City of Las Vegas case study here.
How We Benefit Cities
Ultimately, what the above case studies show is that no level of automation will ever be enough; there always needs to be some level of human interaction to provide a measurably better customer experience. And this is what Parker Technology does best. We help cities add that human element to their automated municipal parking facilities to ensure a quality experience every time. 
With Parker Technology, you get:
A dedicated and knowledgeable 24/7 support team
Consistently excellent customer service
The ability to free up your staff to focus on other tasks
Increased revenue
Powerful data and metrics to help you continually analyze and improve
Our Solution, Your Success
At Parker Technology, our 24/7 call center team is comprised of bright, highly motivated customer service representatives and service technicians who work together to provide an exemplary solution that enhances the customer experience for your city. We provide flexible services and solutions that can meet your unique needs. Let us help you, so you can focus on other more important tasks.
Contact us today for more information to learn how the Parker Technology Solution can fit your needs! Read the first part of this blog series, how we add value to universities here.